UPDATE:
@Wildman_Fujiami needed some help on authentication, and since I had decided to help in that regard, he has now officially made his Yahoo! server public and even made a little site for it where you can register an account rather than make one up. This does, however, mean that old accounts that were created with the "register on the client" scheme are now invalidated, now that proper authentication has been set up.
Read Wildman's thread on this update if you're interested: PSA: Notice on update to Yahoo! server.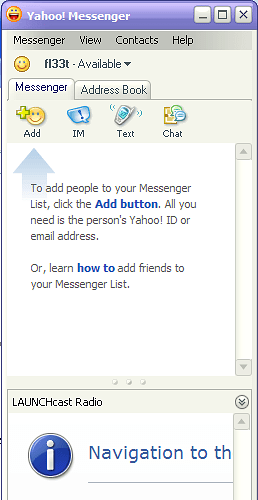 everyone can go back and start using Yahoo! again (for now, assuming Wildman doesn't find out and shut it down again).

This time, since the server's reboot, it doesn't seem that old accounts are trashed, so you can still add me under fl33t, and as I've said time and time again, I won't be using that buggy mess of a server often, however, so don't expect me on there every day or so.