the pc im fixing:
4 gb of ram
2 ghz amd a4
500 gb hd
windows 8.0
integrated radeon graphics
I posted the same thing weeks ago, oh well…
	Windows Vista Ultimate 64-bit SP2
CPU
	Intel Core i3 2100 @ 3.10GHz	47 °C
	Sandy Bridge 32nm Technology
RAM
	8.00GB Single-Channel DDR3 @ 686MHz (9-9-9-24)
Motherboard
	ASUSTeK COMPUTER INC. P8H61-M LE/CSM R2.0 (LGA1155)	28 °C
Graphics
	SyncMaster (1680x1050@60Hz)
	1024MB ATI AMD Radeon HD 6800 Series (Gigabyte)	39 °C
Storage
	232GB Seagate ST3250310AS ATA Device (SATA )	30 °C
	931GB Western Digital WDC WD10EZEX-22MFCA0 ATA Device (SATA )	34 °C
	931GB Seagate BUP Slim BK USB Device (USB (SATA) )	31 °C
Optical Drives
	ELBY CLONEDRIVE SCSI CdRom Device
Audio
	Realtek High Definition Audio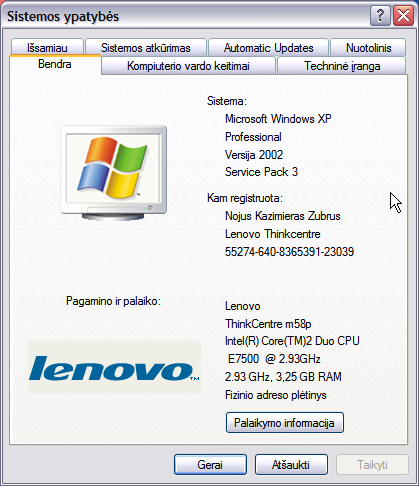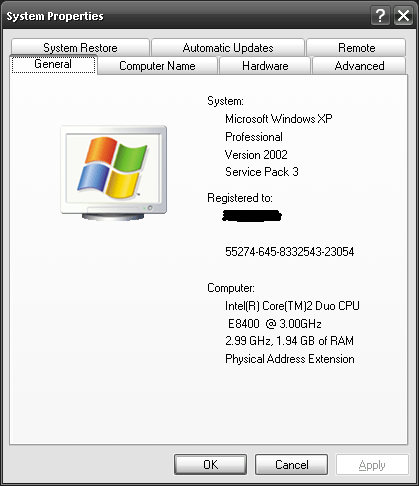 90s beige dell case
4gb of ram
i3 4150
gt710 gpu with 2gb of vram
500gb hdd
a modern-ish PC on a old beige case

that's nice.
I don't know why but Speccy doesn't properly read my CPU temps; AMD's own Ryzen software does though.

My Main PC, might post my others later
Not sure what im gonna do about the temps, but then again my system is air cooled and with what is probably a stock cooler.
Operating System
Windows 10 Home 64-bit
CPU
Intel Core i3 8100 @ 3.60GHz 64 °C
Coffee Lake 14nm Technology
RAM
8.00GB Single-Channel Unknown @ 1197MHz (17-17-17-39)
Motherboard
Dell Inc. 0PXWHK (U3E1)
Graphics
S200HQL (1600x900@60Hz)
3071MB NVIDIA GeForce GTX 1060 3GB (Dell) 66 °C
Storage
931GB Seagate ST1000DM010-2EP102 (SATA ) 40 °C
931GB Seagate ST1000DM003-1ER162 (SATA ) 36 °C
Optical Drives
HL-DT-ST DVDRAM GP55EX70 USB Device
Audio
Steam Streaming Speakers