I seen this ads 4 times on my iPhone and YouTube didnt even taking it down.
Enough, my 9 year old sister got the same porn ads, but a different google account.
Not Just that, Another Friend got a NSFW ads too: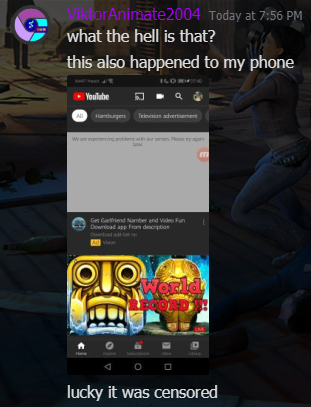 google should fucking do their job and fix the stupid COPPA system, aswell banning pr0n ads.
facts:
YT: got COPPA'd
YT: applying COPPA to some kids video and sometime applying it to 18+ video
YT: Showing Porn ads on YouTube, without warning or etc… at all.
Also back then the YouTube app used to say its required 12+/13+ year old to use it, however its changed to 17+ on iOS only (the Android App is 12+).