So as an experiment I tried connecting to @Wildman_Fujiami's AIM server using the included AIM client that comes with Netscape 7.1. I was able to sign in and talk to friends! I will provide a screenshot below.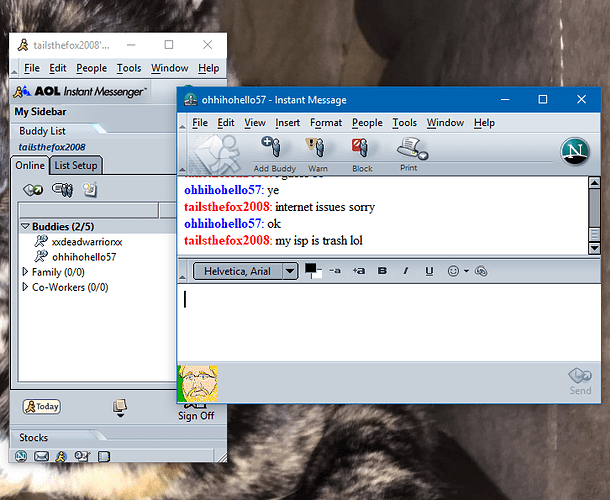 Bugs:
File Transfers (needs to be retested!)
Everyone will appear offline when they actually are online (sometimes)
(I have not found any other bugs.)
If you want to try this, finding a Netscape 7.1 installer will be hard. I will provide a link when I find one.
UPDATE: I tested 7.0 and it works too!
-WindowsXPCat2008