(And yes, 165 Replies in just 1/2 day[s])
Update: Server overload and issues fixed, Next Time not try to login at sametime or it's will break.
Problem description:
I trying to connect but sometime works, and it's doesn't work again.
Error code/error message: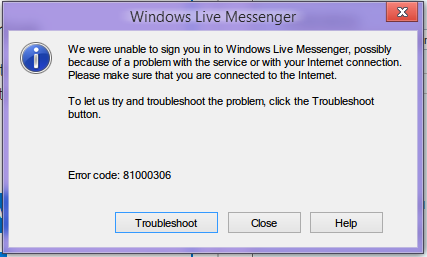 During this it's also show a different message other than 81000306, it's 800701f6
What has been tried so far:
Tried to connect on another computer, but failed too.
Screenshot of another PC: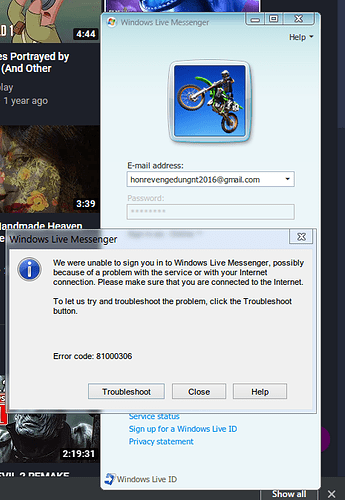 I also try to use Chrome and connect ebyrdromegactcsmsn.log1p.xyz and it's take forever (30 Minutes to connect and finally show 404 error:)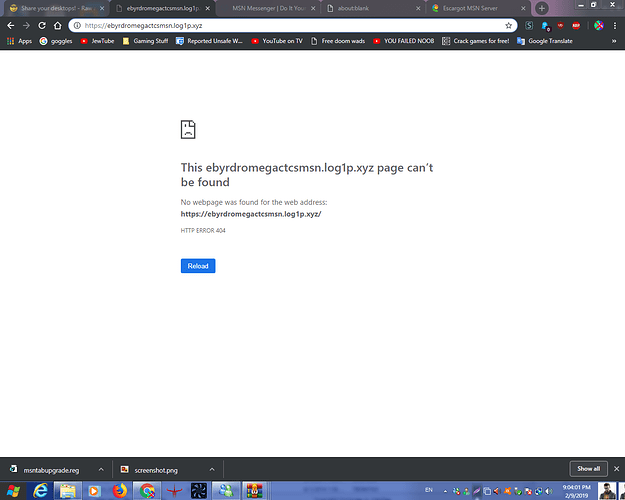 But tried connect after 404, It's still doesn't work, It's show a same message again.
Messenger version:
Both computer install WLM 8.5
Windows version:
PC is Windows 7
Laptop is Windows 8.1
(All of the screenshot are not Windows 8 Release Preview.)
For some reason, the server overloaded, Login at sametime might have this issues.