It's Been a While that i started using a Virtual Machine with Windows 7 on it.
I Already installed Firefox (latest version, cause firefox is nice and supports it til september of 2024 yay), escargot and winamp alongside a skin to match.
Here's a Screenshot of how's the machine now.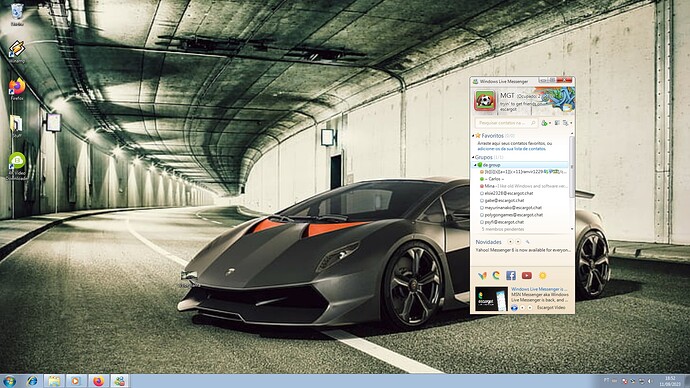 But i feel that its a bit empty in there… anyone could reccomend some good stuff that are based around the era win7 was popular (that still works today or is revived) and some new programs?
Although there is a limitation:
Games Doesnt work on the VM as my Virtualbox version (in my case) has problems related to 3d acceleration, where the audio glitches out.
And unfortunately, i dont know how to fix it, but this this another topic for another day.
In The End, i'm making this as a nostalgia machine, so i can experience a era alot of people that are here has this as their reason, like me.
Any help, suggestion, and program reccomendation is appreciated!
MarceloGT, Sep. 11th 2023.