It's connected to my internet.
What's the error code that you get once login fails?
Here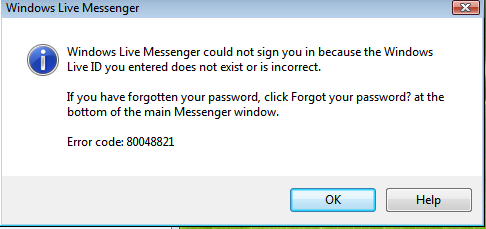 The version is 8.5.
Oh I forgot. You probably have to set IE settings to only use TLS 1.0 like with how you have to do it on XP.
Same error, even when I turned off SSL 3.0 and 2.0.
I realized that the date was incorrect and I changed that to be correct, but same error.
sysocmgr.exe does not exist.
Is there no solution?
idk if this will work on vista, but try spamming the login button or changing your password to one thats 8 characters or less
My login is 8 chars.
Spamming is not working.
i know this maybe not solution but try this file rootsupd201812.exe (575.5 KB) (admin rights needed) after installing, spam sign in button
So this didn't resolved yet?
Hm, i'll crank my Vista Pre-RTM (build 5840) and see if I can reproduce the problem

yeah i doubt a vista beta would have the same issues as a public release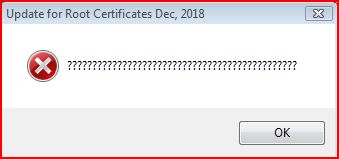 Thanks. Thanks very much. I like you. JK.

@GraphingPaper, the ProxHTTPSProxy trick works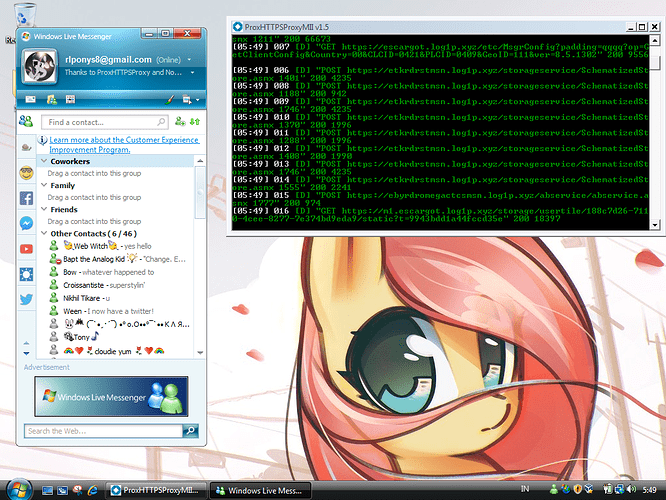 While reading the thread, just skip to download the proxy

In fact, when you in 'install certificates' step, and there's "Program compatibility" window thing, just click the second option (or button with green arrow, not the 'Windows shield' one)
Hope it helps

UPDATE: If there's "Revocation information for this certificate isn't available" window, either click Yes, or No. But WLM still works anyway.

UPDATE 2: If this window appears:


Click "Yes" | Don't install the certificate. It breaks the proxy.

UPDATE 3: Apparently these warnings are the connection from Google Analytics.


@OhHelloThereImTheGuy, is it normal?
No in that time
But you can see above, somehow ProxHTTPSProxy also works in vanilla Vista install

alright thanks for your time
You're welcome.

why not asking @TReKiE for splitting this topic?
Anyways, Disable SSL 2.0 and 3.0, leave TLS 1.0 enabled, and this thread from very beginning
I have already done that.