what
that's just the amd display driver software control panel
also there is no radeon 406
you probably ment rx 460
seems like something that would crash every 5 minutes for being so over-engineered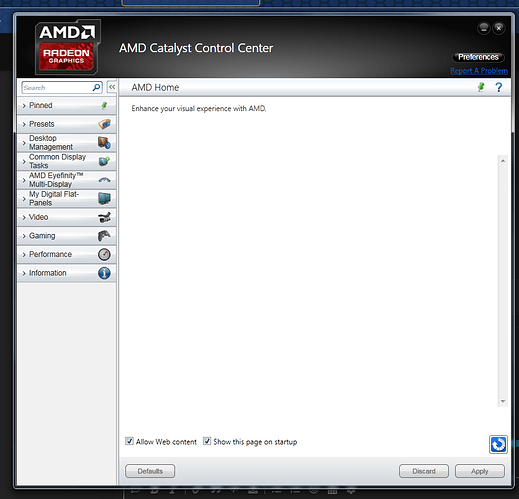 Now here is something better.
yes, it's from like 2013 lol, thinking about buying new pc. might take a few months before i get the money for it.
I think it's time to upgrade don't you think?

YEA IT FUCKING IS BUT I HAVE NO FUCKING MONEY
what should i get for a computer upgrade?
I have a GTX 1660 and its always looked like that
Depends on your motherboard and power supply
uhhh it's 350w and h61 lol
why are you disappointed over your hardware yet it's better than mine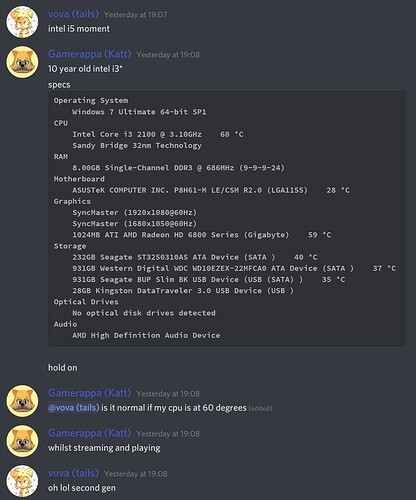 you're able to run windows 10 without any issues yet I kept having issues that had to do with explorer crashing or freezing
yet I'm stuck with windows 7 just so I can have a smooth and stable machine for the time being.
in early-2020 me and my dad were planning of replacing my machine with newer hardware (custom built) but however covid19 fucked it all up.
I don't really care that my machine is old and I'm running some insecure operating system just for stability's sakes since by the time that applications will drop support for Windows 7 (2024-2027ish), I'll probably already have a new machine.


my computer is even more cooler
the 60 degrees was due to me livestreaming toontown at the same time of playing it