DOWNLOADS:
Version 4.0.2 Build 03 Beta 2 Edit: im.mercury.android_build03_beta2 edit.apk (1.4 MB)
Mirror: https://1drv.ms/u/s!Akf91vf-lVdJcdRxHJdCJsUCeW8?e=3fJTIs
New working version by @Mateus_Rick and @Allen_Walker.
Original by @Mateus_Rick and @tristanleboss.
---
Before installing, you need to make sure that the "unknown sources" option is checked in Settings> Security> Unknown Sources in order to install outside the PlayStore.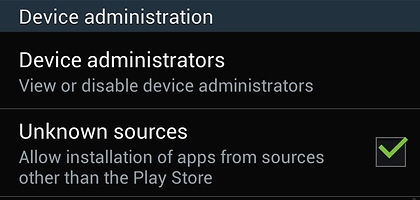 1) Choose New Account option.

2) Type your Escargot email, your password, then select "Other" option. Switch from MSNP21 to MSNP11 as the picture shows. And press sign in button.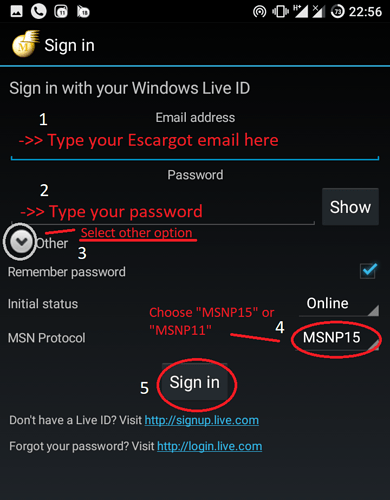 Good fun MessengerGeek and Escargot users.