The MSN Polygamy program says it supports all versions of MSN/WLM:
MSN_Polygamy.zip (265.9 KB)
msn polygamy does not work, cause it does not support WLM2012 (16.x)
@alzcore397 That's too bad, try patching it with a hex editor: find "3d b7 00 00 00 0f", and change b7 to b6. There might be a few places that have this, so try changing each one, and if it works, it'll let you open multiple WLM.
Have a look here.
It's TAVMSN server. See if anything can be useful. It has a very interesting PDF explaining how it works.

OneDrive PDF and lib mirror link: https://1drv.ms/f/s!AvPhs61mi909nTCuE_wp3bx7-7pP
Skins for MSN Messenger 7.0 (archive.org-messbrasil)
https://web-beta.archive.org/web/20050629234245/http://messbrasil.cidadeinternet.com.br:80/menu/skins.htm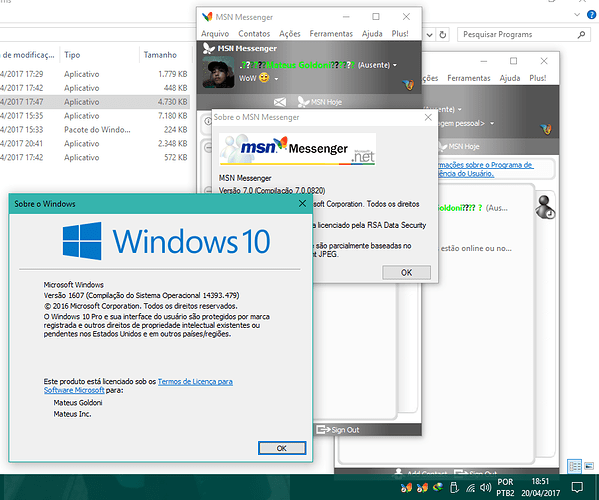 "What I'm listening to" works like a charm too.
My email is: removed
I know very little English.
thanks for uploading this!
unfortunately the pdf is not in english
@alzcore397 I translated the PDF into English. May have errors in translation.
Hi, is everything up?
I have no connection via Windows Messenger 4.7, while I made every patching thing properly.
There are no details about server condition or anything, so I have to ask here.
Thanks alot for making this possible BTW…


Cheers!
@ladykazik I neglected to document the hack I had to put in to get around a limitation in MSN < 5. Try this:
For MSN older than 5.0, you have to put your password inside the email field like this: myname|password@example.com. (It doesn't matter what you put in the password field.)
BTW, can you upload the installer for MSN 4.7? I'm missing that version. Thanks!
You're welcome, here's the installer of Windows Messenger 4.7:
msnm47xp.zip (945.7 KB)
Edit: Here comes the MUI (Multilanguage User Interface) pack for this version of Windows Messenger:
mmui47setup.zip (1,3 MB)
For MSN older than 5.0, you have to put your password inside the email field like this: myname|password@example.com. (It doesn't matter what you put in the password field.)
Yeah, I've tried this tip, it doesn't work. I have followed the procedure, and applied manual patch of WM4.7. Doesn't work. Tried to patch with MSN Switcher, and The Switcher doesn't work on both, Windows 8.1 and Windows XP, an error occurs "Unable to locate application file 'installer.msi'."
Admin right enabled, all compatibility modes tested.
OK, tried to do this with Windows Messenger 5.1. Doesn't work either, on both 8.1 and XP. Tried both MSN7, either patched by TReKiE or not, nothing seems to work. I don't have a clue. Maybe polish people aren't allowed?
Cheers!
@ladykazik Sorry, there's a lot of random problems that I haven't had time to fix right now. I'll let you know when they're fixed.
@valtron No problem, I (as well as other guys in this tread, i guess) very appreciate your work on the Escargot Server.
Problem is with my configuration - I'm troubling with polish version of Windows Messenger for Windows XP, because that is the main point for me. I am proud to announce that I have signed in with wojtexwlaz@outlook.com tonight via Windows Messenger 4.7 that I've uploaded before. Now, I'm trying to make some changes to enable polish language in this version.
Thank you for making this possible.
Regards
Edit: I've just found Windows Messenger 4.6 in polish, works perfectly with Escargot Server.
Edit2: And yeah, I've at least tried to do THIS. It didn't proceed, but I was curious only.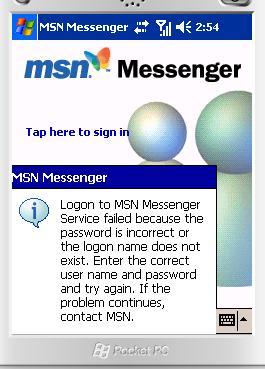 ok i'll try again tomorrow:)
for the edit2: if the app is not encrypted you can ask valton to help you to change the msn servers inside the program with the escargot so you can use the mobile app.
Thanks for your work on this. Would it be possible to put the instructions on patching MSN 7 back up? I can't run MSN Switcher on XP since it requires .NET 4.5.
I tried doing a replace all using a hex editor and the info in the first post but can't log in.