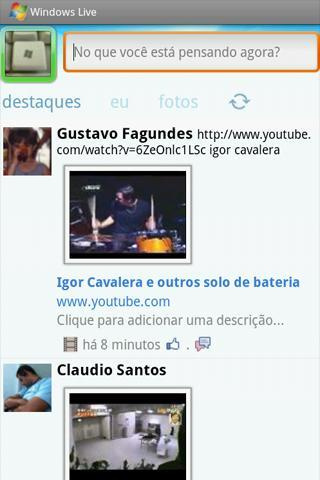 What the crap, and this is Totally different from original WLM PC. And don't know if it works.
It's Windows Live, not Windows Live Messenger.
I think it's more of a dumbed down version of Facebook with WLM's skin.
Most likely, from the screenshots it shows a facebook login… Plus it's last update was in 2016, the messenger servers were shut down in 2014.
After I translated the app description it also says that you need a premium subscription to use it which means it would probably be a pain to patch
In short, don't bother with it. the app is a glorified Facebook/Twitter client which you can't even use due to API Changes and the fact that the company who made it went out of business which means you cannot get the premium thing… it's not gonna work
i tried to use my FB and Twitter accs
dont work, but
maybe that happend? anyway il try to patch it with Escargot to see if it works
The "WLM FEATURES" can only be used if you "pay for premium" but that would be a pain to bypass
there's already a patched client for it anyways
and probably the "Messenger WithYou by Milyova apk"?
Most of the Android 1 to KitKat era apps have minimal to no protection to luckypatcher patchs, so technically you can just patch for InApp purchases with a modern https://www.luckypatchers.com/ app

Pedrox, this ain't WLM, this is a Facebook/Twitter client with the UI of Windows Live.
i find the originall messenger play! apk and it connect to new microsoft server! the outlook and the onedrive works too, but the contacts not.
well when i get my new tablet i will try to patch it
and see if it's twitter/facebook servers
they, 11/10 chance, shutdown the servers for the app. its really no use
Yeah but since it's vanished from the play store, Good chance the purchasing API will be disabled on the app
Dude just give up, There's already a working client for Android not to mention patching an Android app is different to patching normal Messenger
That client in it's self is really dodgy and probably connects using an unsupported protocol
Downloaded the apk, yeah it's an another language
The android application "Mercury Messenger" stopped working a few days ago
yeah, its just stopped

I CANT LOG IN WITH MY USERNAME AND PASSWORD WITH MSNPROTOCOL 15
MSNPROTOCOL 11: NOT WORKING FOR SOME REASON
MSNPROTOCOL 15: INCORRECT USERNAME OR PASSWORD
MSNPROTOCOL 21: SAME AS MSNPROTOCOL 15!
msnp21 isnt supported by escargot yet, this is used by wlm 2012, 11 wont work for some reason, and 15 idk why it isnt working
There was an official messenger for the chinese market, I used it in Europe since it was usable. I don't know what protocol it would use, but the only patched apk that exists (Mercury Messenger) doesn't work well for me sometimes.