actually, you consistently attempting to insult InSanic at every moment is giving you off an negative stigma
Wasn't specifically talking about him, just the people he mentioned in the post, should've said that.

dont insult my friends, they still are nice to me
It's not Discords fault, every country have a "minimum-age" law, which says that you must upper than X years old to use online social-network webpages, apps and etc.
In Europe Union according to General Data Protection Regulation (GDPR) says that, you must upper than 13 to use online social platform, and these platform must ask your age. So that's why you see birthday confirmation at Discord, Facebook, Youtube, WhatsApp, Instagram and etc…
You have similar thing in your country as well.
Secondly, to open NSFW channel you must upper than 18 in most country.
Oh, then sorry for my mistake.
Wut? AFAIR, âgé minimum is 13 in France, they changed it?
Fun Fact: In China there is no such law, so basically anyone in any age can get on social media, NSFW of any sort is not allowed.
lol,ok
YES.YES.YES.YES.YES…YEEEEEEEEEEEES
im not even kidding, he has nitro

i want to go to china now
i just got rid of the message by exiting discord and opening discord again
Yeah but not for long, I fucking do the same but when i click the server its automatically goes to #nsfw and i'm seeing that Message again, The iOS and Android version did have Back button unlike PC, Discord is being shit because they didnt add a back button for PC users.
and by the way i clicked #nsfw by mistake, but before this was added there is nothing wrong until June 2020 this message popped up and so i was trying to get out #nsfw (also my pareants is here)
By the way i send this message to Discord to unlock my account
but they WON'T replies anything. (likely they ignore it or maybe scam)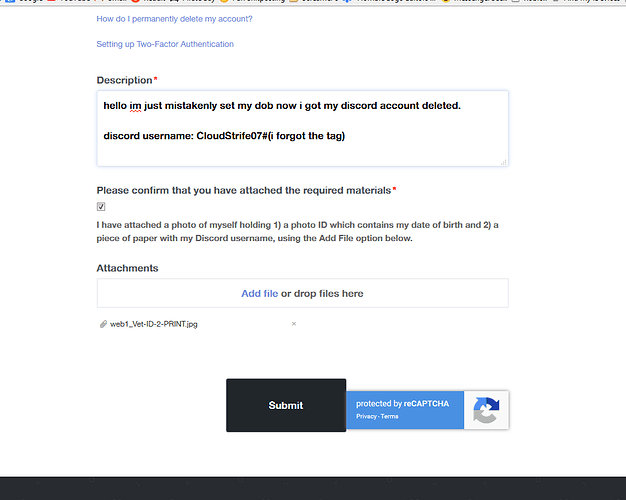 Why didn't you just say that you were born in like 1970? I've been doing that since I was 7.