This is why the feature sucks:
You can also get this by running a simple powershell file that lock your Discord account too, just like me, 14 days.
how to reproduce:
First, i misclicked the #nsfw channel, and i'm trying to go back and i met this fucking message
(NO X BUTTON OR GO BACK)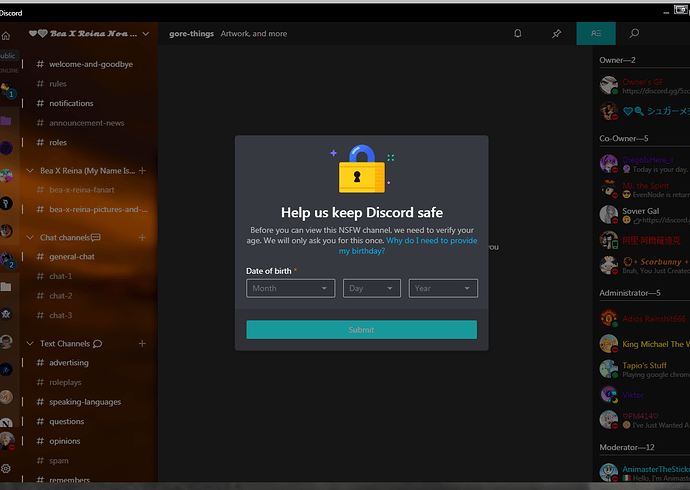 Then i fucking set dob to 1/1/2005 and so i got my fucking account locked out.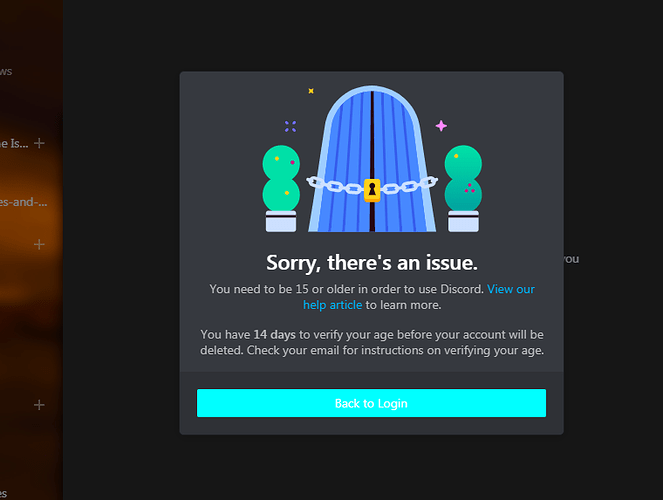 Now i fucking had nothing to do and decided to stay with alts.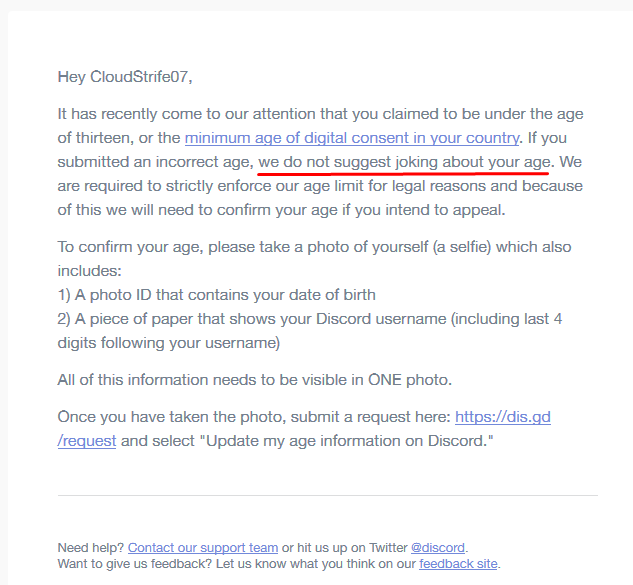 I don't fucking have a ID with DOB to verify that shit.
that's about it, Discord adding this shitty feature around June 2020 and im thought that setting that DOB will probably prevent me from clicking on #nsfw again or maybe send me back, but this was a trap.
ALSO fuck this shitty wifi aswell.
rip my 2018 discord account
CloudStrife07#6748
Jul 2018 - Jun 2020
also i'm would be fucking 15 at 2022 and that was the same year that was MewyMew (who actually hacked Fun Shitposting Wiki) released from jail.