Hello folks, it's been a while.
A friend told me about the WLM 8.1 version and I runned for it to try and… I got this error from the pic bellow during installation: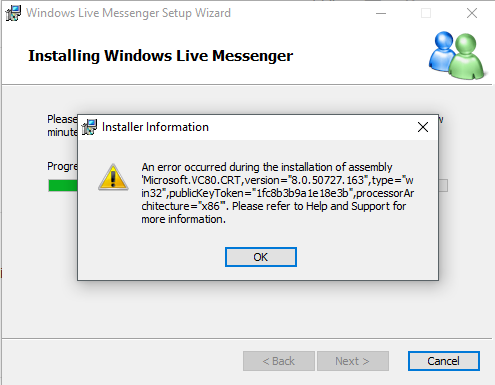 I've checked if this was a conflict with WLM 2012 (MSN Reviver) but it isn't.
I use MSN 7.5 "portable", so I don't see a reason to conflict with the Install of WLM.
Microsoft Visual C++, maybe?
---
Also, anyone knows/have some version of MSN Plus to work with this new WLM? I tried the patch-sounds of Trekkie and doesn't worked here (7.5).

Does this version have "screen-share image"?
thx you all.