Hey all.i just download and instal wlm 2012 on the rtm (final) version of the windows 10 pro. its works great.

framework 4 is pre installed so the installation is fast now. the also bug that exists is that you still can't log in with another e-mail account expect from the account that you sing in in the installation process of windows setup.i hope jonathan find a solution of that.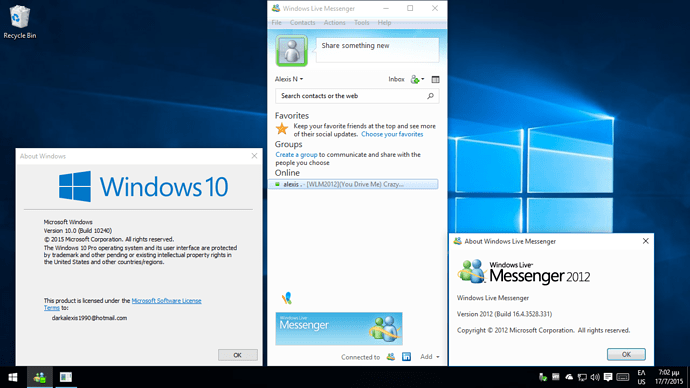 UPDATE: now with the NEW version of Reviver 2 (2.4.4),jonathan fix the problem 8004882a error,also you can now log in without install the photo gallery.