I downloaded an Windows 10 Version 2004 ISO then ran Rufus. As I clicked "Start" I got this.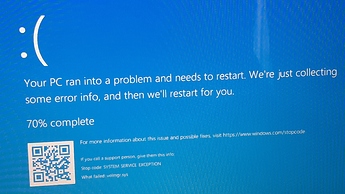 I just restarted my pc and everything was normal and no bsod when I ran Rufus again. Until… I wanted to boot from the USB. I got this:
(video)
https://gofile.io/d/YEJlAl
For those who didn't watch the video: I booted from my USB drive and my screen just glitched.