windows vista < windows 7/10
not the best personalization but anyway looks good.
i recommend getting a newer browser
used to be on my packard bell. by cpu-z benchmark i find out that vista is slower than seven (and linux) even with all drivers installed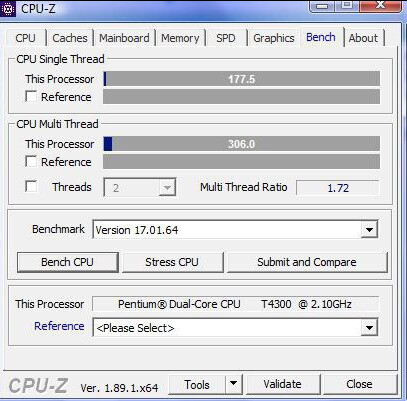 this is Vista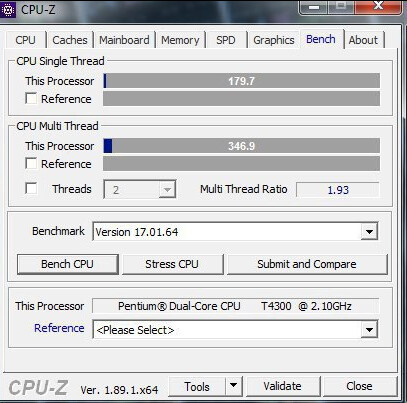 this is Seven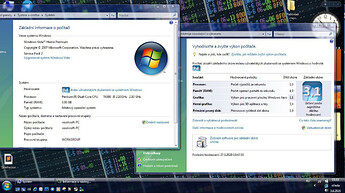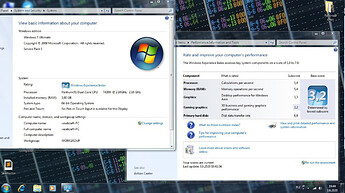 so after a period i started using arch linux xdddd
i have windows 7 6469 on vmware
uuuh it's windows 7 beta not vista
true but it is vista after all ;-;
Did somebody say… Windows Vista?
I do! Vista is the best!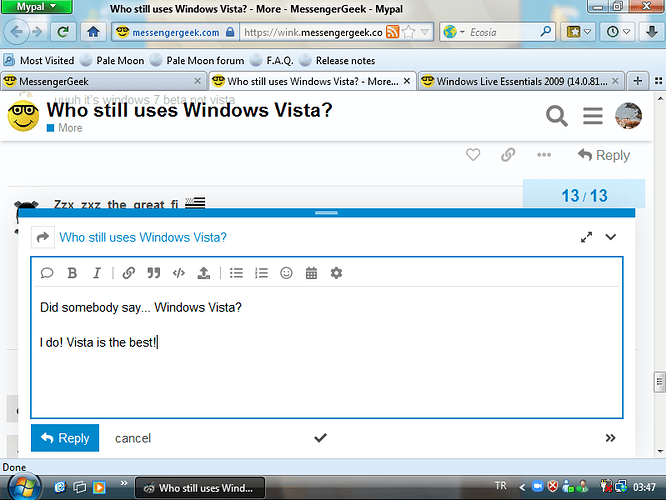 and I will use it for years, along with my Nokia N73. Although I might replace it with either an XpressMusic or a KaiOS phone.
HoW yOu HaVe Windows vista AfTeR 2017!!!???
excuse me, why you use mypal? i really don't know why it's popular browser for vista…
you're still think that vista is the best even when i posted about performance
It's a Pale Moon fork. One time a friend told me to get it because I couldn't use Discord on Mozilla Firefox. I have used it ever since.
discord on old browser? sounds good
nope. i do not uses Windows vista. i only uses Windows 7 But Windows 7 has ended of support.
so can anyone contact me on windows live messenger please
yup you still can use vista as long as you get the server 2009 updates
yes theres updates for windows server 2009 that if you look up will for for win vista you just need the sha2 update and some root certificates
But it's not called Windows Server 2009. It's called Windows Server 2008 (Vista Server) or Windows Server 2008 R2 (7 Server).