Many people here must know about the famous title.wma, used in Windows XP.
Well, looks like the actual original artist has been hidden for many years. In a moment, many people thought it was Bryan Eno, who created this music. Even almost everyone thinks that title.wma appeared for the first time in Windows XP.
That is not true, it originally appeared during the Internet Explorer Starter Kit tour as well. So this song existed since 1996, before there was a codename designed for Windows XP.
But now, who did actually composed title.wma?
Well, his name was Stan LePard. And I say was, because he died this 2021, sadly.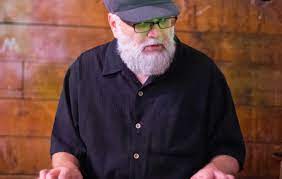 A picture of Stan LePard
However, during the pandemy ( I think it was during the pandemy ), he made a souncloud account, and uploaded a true high quality version of title.wma , as well as he created a new arrangement in 2020.
I will leave his soundcloud here now. I am Filecoder, and I hope you have a nice day