This is what happens when I browse through random sites while I'm bored: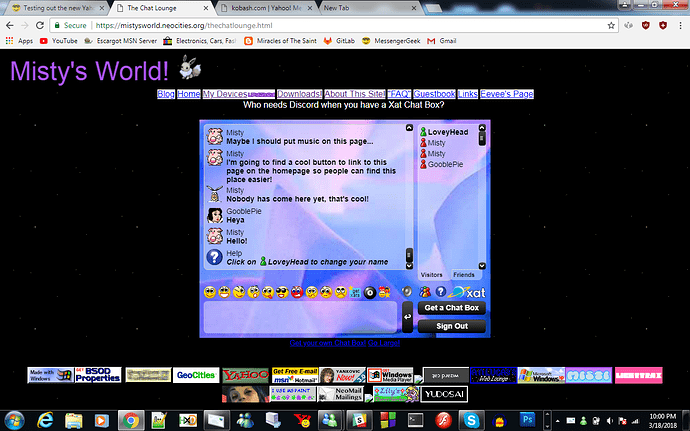 I remember seeing those kinds of chat boxes before, and frankly, I've forgotten what they've looked like a lot before I stumbled across it again.
This "Xat" thing pretty much looks like a less-than-stellar MSN Messenger clone that just appears to be more clunky than it should be, but then again, what am I expecting from a product targeted towards young children?
Also, is that-

They even butchered the MSN emoticons lol!
Protect 'em with your heart, I tell you.