The latest Skype beta added read receipts, similar to the Google Hangouts, Facebook, et al where the person's display picture moves to where they've read so far.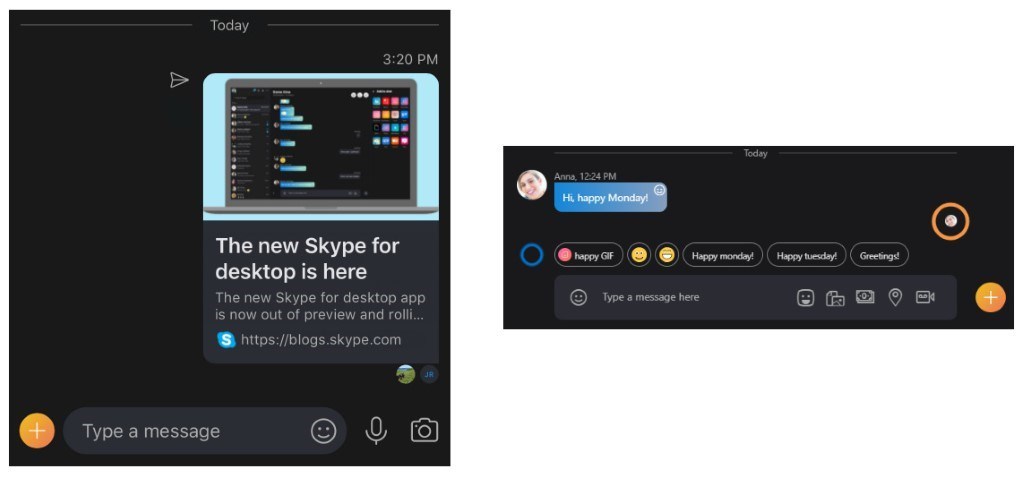 More info:

I'm curious what everyone thinks about this feature in general.
In the platforms that already have it, I have found the feature both extremely useful and extremely annoying. In particular on the PC where it can be a little harder to "cheat" by looking at the messages sans receipt using notifications like you can on mobile platforms (although Windows 10's Action Center can help with that if available/used correctly).
Sort of related, the latest version of Telegram added "mark as unread", which doesn't undo the read receipt to your contact, but does let you make a conversation appear as if it still has a message you haven't read yet.