Why not make an installer of MSN 5.1.0715 prepatched?
I will made both, but first I have to install Installshield so I can make installer.
Edit: I used ClickTeam installer instead. and trying to get both patch working
I going to modify msgslang.dll to Get English Language on Terra Messenger.
Here is the screenshot:
Main Login screen: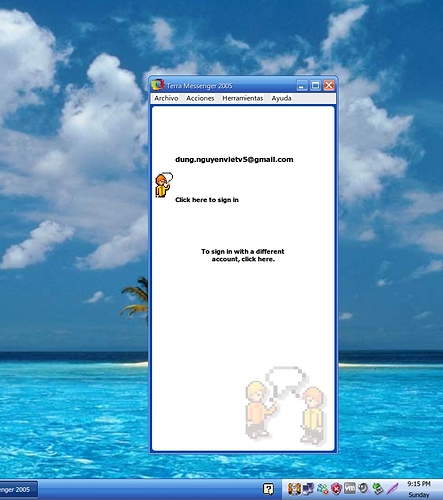 Contact Screen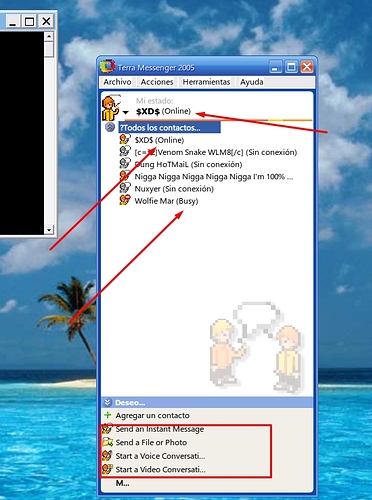 DOWNLOAD LINK (BETA): https://www.dropbox.com/s/zpcljcq0929c2mn/Terra%20Messenger%20English%20BETA%20Pre-Patched.rar?dl=0
Notice that download link is updated daily, sometime weekly
You can use Resource Hacker to modify one, and using Google Translate to translate some text to english.
NOTE: THIS IS STILL IN DEVELOPMENT, THE PROJECT WASN'T COMPLETE YET!
Chat Screenshot: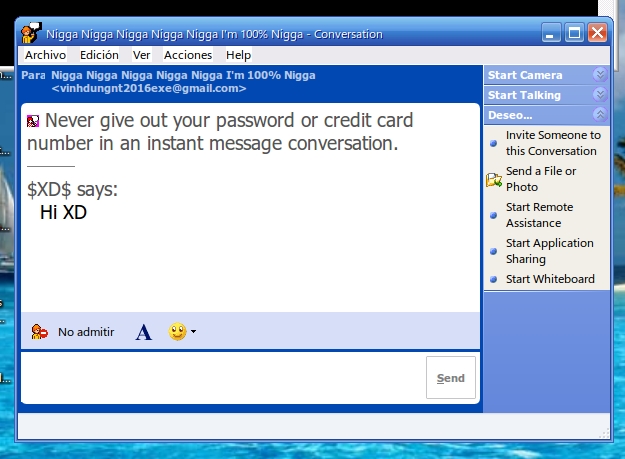 Why can't you just copy the dll from english MSN 5.1 and then put it there?
Good luck with translation

Well, I copy one in MSN 4.7 and the UI broken.
So I have to use Resource Hacker to translate all of it.
BONUS: Messenger Plus! Also work with Terra Messenger.
I'm still working from translating Terra Messenger.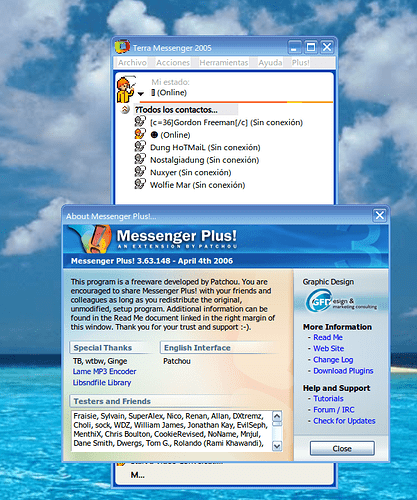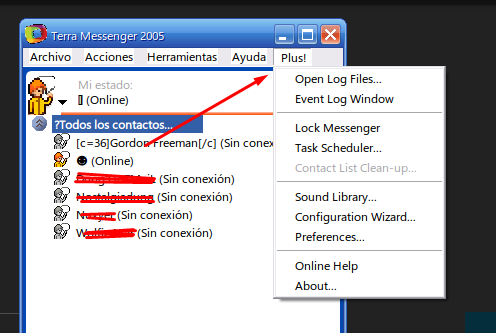 Yeah, Actually MSN 1.0-4.7 account works with MSN 5 too.
i might translate it to hungarian but first i need a safe download
Well, You can use my own patched link.
I put it on Google Drive and it's original.
NOTE: You have to unzip at Terra Messenger Directory.
You need Resource Hacker to modifying all.
The file we need to translate is just msgslang.dll
EDIT: I'm working with HL2 maps, so I can't modify Terra Messenger English language at same time.
Here is a link you want to continue edit: Download Early Translated msgslang.dll
Have fun from editing that file
Note: the english language ID is 1033.
I also changing Windows Messenger msgslang.dll to change .NET service (dialog) to Escargot MSN Service.
And Fixing UI bugs like text got like this: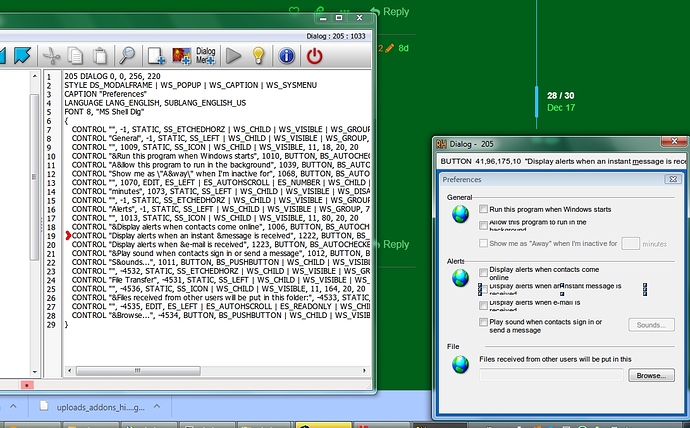 Too bad that Terra Messenger just had problem for me (Running Windows 7, Also same for 10 but XP works fine):

Back again but Let's see if it can Run on Windows 10…
(yes, a bump)
Edit: The unpatched Installer can't install it due to 64-bit Windows.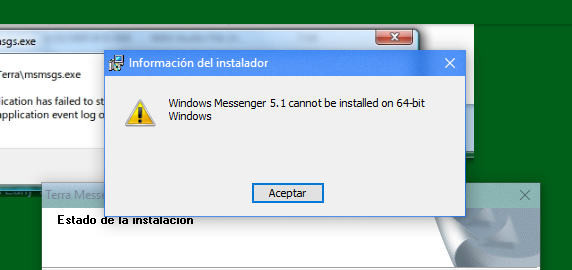 So I have to use another way is Download pre-patched version (DOESN'T WORK either)



I think it's only works on Windows 32-bit and must be XP Compatibility mode.
Edit: The Manifest file is not supported on newer windows, so You need to copy from WLM 8 Manifest code and some info by using Resource Hacker.


Nice bump
the best bump in the world
i've saw bumps that were 6 month long.
Idea for making a english Terra Messenger.
Dump all of Terra's assets and put these Terra assets on a copy of 5.1.0638.
(bump)
I going to fix Terra Messenger so It's can run on Windows 7 and newer.
EDIT: It's seem like it's not running, it's running then close, maybe it's only for 32-bit only.
I modified Manifest to remove Side-by-side error.
It's seem like the .dll was broken.
I also tested Windows Messenger 6.1 dll from Windows Longhorn 4074 and still not working.
It's just Windows Messenger with different graphics.

Yeah that was what i said for the Terra Messenger problem.