Windows 10… Error MSN 8.5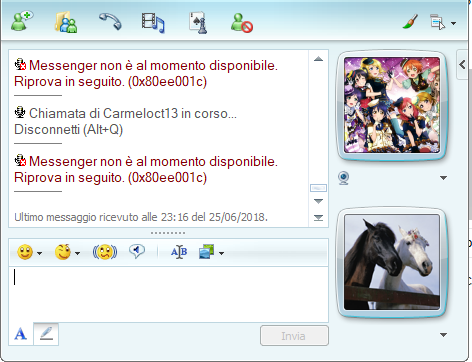 Voice Calls never worked for me

Me too… what's the problem?
Voice calls just don't work

Don't even bother trying to fix it
I'm so sad! Using MSN for 10 years and now I cannot use it anymore ;(
you can use it… you just can't use voice calls

Voice calls in msn 7.5 works great!
it's more of a UPnP issue in your computer and your router. so I've heard anyway. but correct me if I am wrong about this.