Problem description:
On Windows 10 every time I want to logIn I get this error
Claiming that my password is wrong. I tried login in hotmail using that account and was able to access, no problem.
Error code/error message: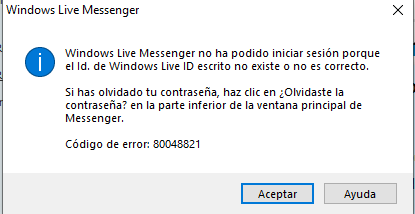 I've tried enabling TLS 1.0/1.1/1.2 and SSL 3.0 but did not help.
MSN version
MSN WLM 8.5
Operating System
Windows 10 Pro
Thanks for any help in advanced.