Just randomly I noticed a name change in the built-in Windows Skype client (claims to be version 14) on these newer Windows Insider builds. What used to be called SkypeApp.exe has now been renamed to Skype4Life.exe.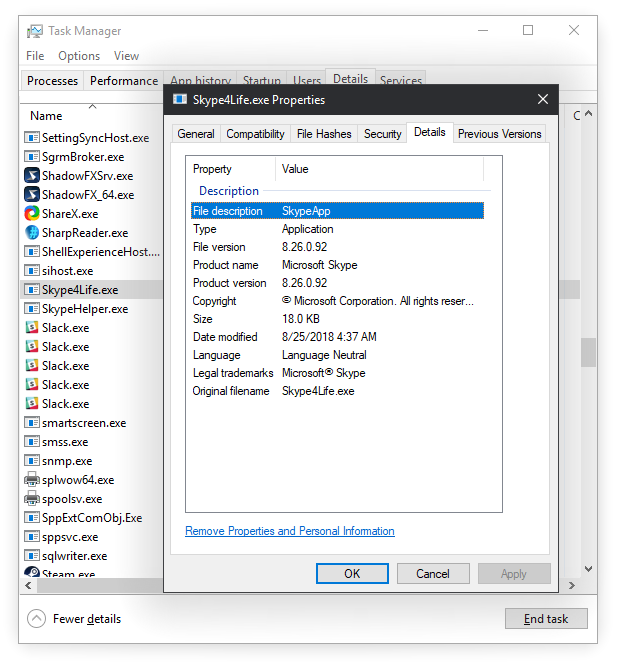 I have no idea why the executable identifies itself as version 8, it's definitely not Skype 8 at present.
and SkypeHelper.exe is what SkypeHost.exe used to be.
Oh dear