I want to see a windows phone due to the OS looking modern then win 11
i'm waiting for a apple 30 pin so that i can charge the two iPhone 4's
A new addition to my device collection!
ZTE 899VL ('Majesty Pro Plus', now my main phone. )
i have this devices.
3 different status Galaxy Mini S5570
and Galaxy Y Duos S6102
i started this collection newly.
my next device to buy Galaxy 551 (sliding keyboard is so beatiful)
btw
Nokia 6680 was traded to c3-01 (then i sell it xd)
i also gifted Nokia 5530 to my bff from belarus so
An update concerning my HP 14-dk1022wm: Installed Pop!_OS Linux on it a while back, and that I will be upgrading the SSD from 128GB to 1TB, and then reinstalling Pop!_OS and get the KDE Plasma desktop environment
Also, two new additions to my device collection!
Meta Quest 2 (Oculus Quest 2) - 256GB model
Xbox Series S
Broken Wii U GamePad (oops!!! i accidentally bumped the thread!!!)
Packard Bell MZ36 running windows vista and iPod Touch 4th Generation
oopsy woopsy! i just made a little farty-party!!!
sorry
Acer Aspire
Samsung GALAXY J2
Samsung GALAXY J3
Samsung Syncmaster
idk what else
Here is mine (Updated 17-11-2022)
Phones:
Xiaomi Mi A3 (Locked Bootloader, no backglass and trashed battery, already bought the parts for me to fix it, tho hasn't arrived)
Motorola Moto G4 Plus (Works fine, tho it dies at 64% and the battery barely holds any charge, do plan to fix it tho)
Asus Live G500TG (trash phone that used to be my uncle's and the power button is broken + battery trashed)
Samsung Galaxy Core 2 SM-G355M (used to be my other uncle's phone, trashed ROM, too lazy to fix)
Microsoft Lumia 640 XL (Works, but back cover is in horrible condition and i have no battery for it)
Nokia Lumia 520 (Again, Trashed Battery + Back Cover)
PCs: None (for now)
Other:
SUP Game Box (Portable Famiclone that i got way back in 2019, and the battery solder is trashed, again, do plan to fix)
ípega PG-9157 (Works perfectly fine, tho i broke the phone stand, will use for my future Ampown GD10 hopefully)
MXQ Pro 4K 5G (Trash Generic TV Box that everyone here in my city sells)
I do plan on getting:
Google Pixel 3a (will replace my Mi A3)
Ampown GD10 (TV Game Stick that runs EmuELEC)
Idk if i forgot anything, so bye
am i forced to send the pics of these devices?
here's what i have:
Gaming PC with R7 3800X, 1060 3GB 16GB 3600MHZ, 1TB NVME
Dell Latitude 7370 (Core M7, 8GB 1800MHZ, HD 515, 256GB NVME
Redmi 10 2022 (temporary phone, 4GB RAM, 128GB)
Some old PC (E5300, GT 210 1GB, 3GB RAM, 240GB)
A shitty laptop I used to use (N3350, 4GB RAM, 500GB HDD, HD 400)
Samsung Note 9 (old phone, 6GB RAM, 128GB)
Galaxy A10 (2GB RAM, 32GB)
J2 2018(not working, battery missing) (1GB RAM, 16GB)
Galaxy S5 (2GB RAM, 16GB)
Galaxy Tab 2 10.1 (1GB RAM, 16GB)
Nintendo Switch (yes i have one of those, original model btw but it's sadly patched for homebrew)
Just recently, my brother gave me a Nintendo 3DS, the original model
my friend hate old 3ds. it is faulty by itself. I got red 3ds temporarily from him (to make video about it) and eventually it turns off if i open it wide
so i hate old 3ds too
Took a while, BUT I FOUND THESE!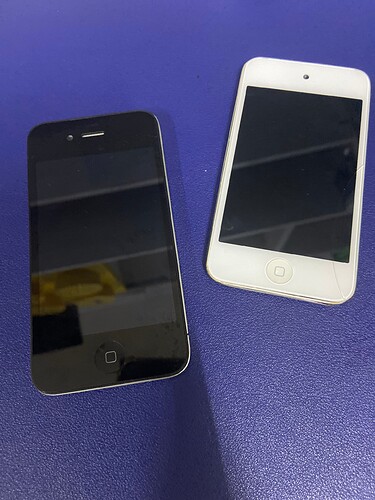 By the looks of the first item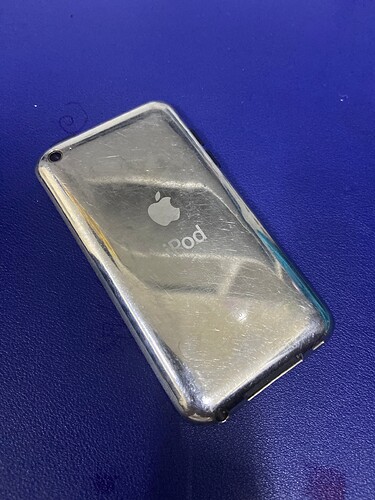 An old iPod touch, it has 8GB ( yeah my family was broke af), not sure what gen it was but I think it is an iPod touch gen 23 or 4 idk
And this one: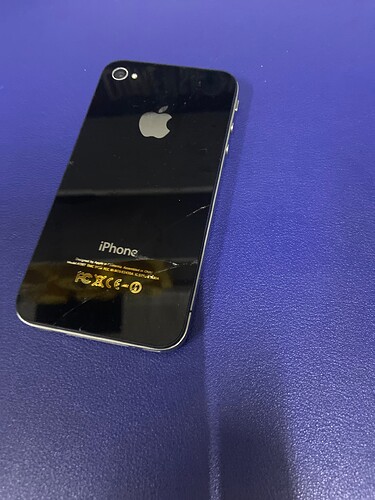 By the looks of it an iPhone 4 or 5 I tested these and they somehow worked!. The iPod touch is hail broken the the iPhone 4 or 5 however was not,
And the iPod touch also has my childhood game SPYmouse!. (If u don't know that the spymouse game is, shot story an old game made by ea and firemint released in 2011 but was not available in 2013 or 2014.) yeah that all I found. Bye

it's an iphone 4 or 4s, 5 has a different design
Update: my dad sold the moto g4 plus even tho i told him not to, but idc