Oh, yeah, that explains why I don't use the Spanish version of Windows
Yeah, when it comes to modifying the winver, or other dialog strings, the spanish version is a pain, so I just leave as it is
does it have aero glass installed?
show screenshot of title bar
not ccleaner, ccleaner sucks
ahh, I miss YouTube's Cosmic Panda layout and Windows Vista.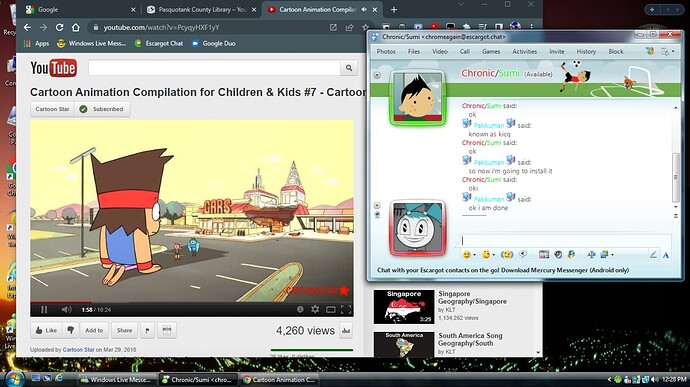 oh and that's not Vista it's Windows 10 themed to look like Vista
update: went back to windows 10, briefly went on arch. accidentally vomitted on the motherboard yesterday due to an unfortunate head angle and the motherboard doesn't post anymore and i think the vomit went on the graphics card so i think that's fried too.
so this will most likely be my """new""" specs for a while:
motherboard: ASUSTeK COMPUTER INC. P8H61-M LE/CSM R2.0 (used it from 2018 'til 2021)
CPU: Intel Core i3 2100
GPU: Either AMD Radeon R5 235 or EVGA GTX 480 from a friend of dad.
RAM: Either 8gb or 6gb, not too sure.
Drives: Everything I had previously.
OS: most likely a dualboot of 7/8.1 and XP… maybe linux but don't count on it.
so besides the GTX 480 it's just old parts i used before in 2019-2021. there's some thread on facebook about my computer shenanigans so maybe this can change if i get spare parts or even some random-ass dell/hp.
here is the last screenshot of my then-current setup minutes before the vomit incident, i was testing old browser shit on squarebracket (yes, that's still a thing!)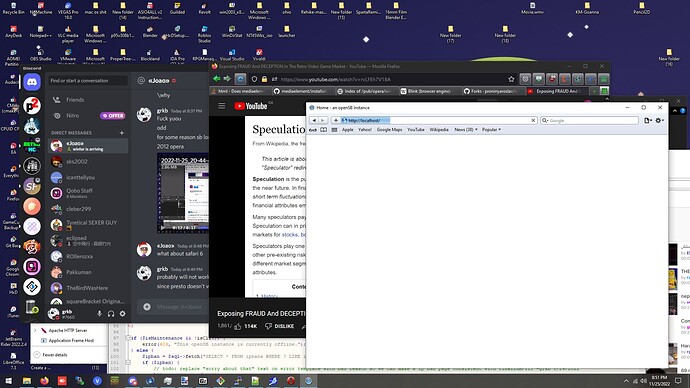 ok so that plan of using an old computer fell through since the mobo didn't start so i ultimately got a new computer.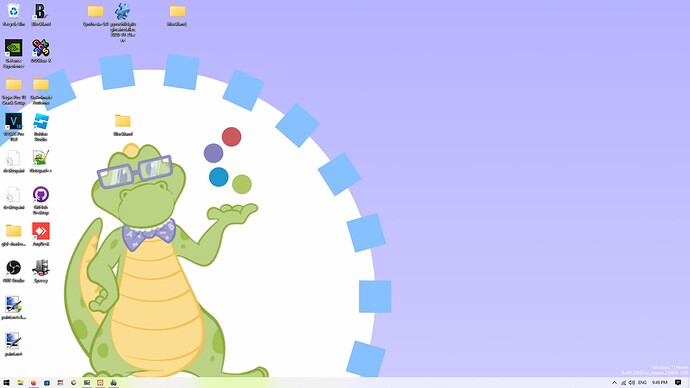 Predator Orion 3000

OS: Windows 11 (currently 22000)
CPU: Gen Intel Core i5-11400F @ 2.60GHz
GPU: NVIDIA GeForce GTX 1660 SUPER
SCREEN: ASUS TUF Gaming VG27VQ
RAM: 8GB
SSD: KINGSTON OM8PDP3512B-AA1

wallpaper is custom, i modified a render of the character from the original website to replace the thing it was hovering in their hands with the chaziz symbol. there weren't any wallpapers of this character oddly enough. trekie may recognize where this character comes from but idk.
Been a long time since I didn't posted anything, but this is my current desktop now (ofc as usual, windows 10)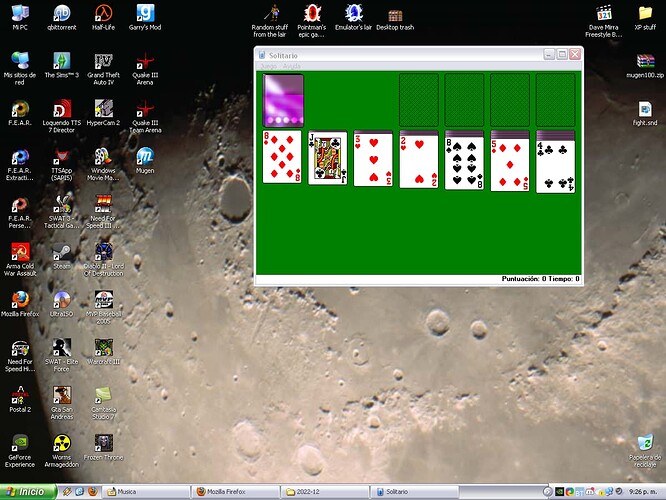 Used to use the luna theme for a while, but decided to go with the silver theme, my fav along with zune
Thought this was Windows XP for a moment until I saw Discord in the system tray.
yk discord runs on windows 7 + there is extended windows 7 kernel for windows xp right?
i still cant confirm if its windows xp or 10, it's amazing
That was my objective all along haha, It's indistinguishable at first sight 'till I show the UWP configurations or winver.
Didn't knew that it was possible to run discord on xp, I thought it was only the web version all along, Today I learned lmao