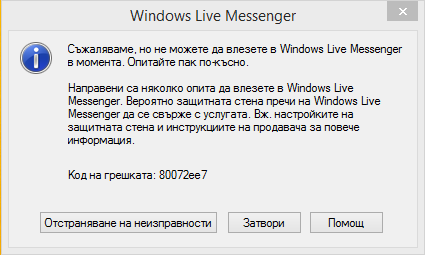 Translation: 'Sorry but you can't enter in Windows Live Messenger at the moment. Please try again later.
Several attempts have been made to enter Windows Live Messenger. Probably the firewall interfere
Windows Live Messenger to connect with service. Look at the settings of the firewall and the
instructions of the seller for more information.
Code of the error: 89972ee7'
my friend and I have received this error when we try to send masseges to one another. What could we do to slove this problem?