Problem description: The problem is that my friend can't log into WLM 8.1 and 8.5.
Error code/error message: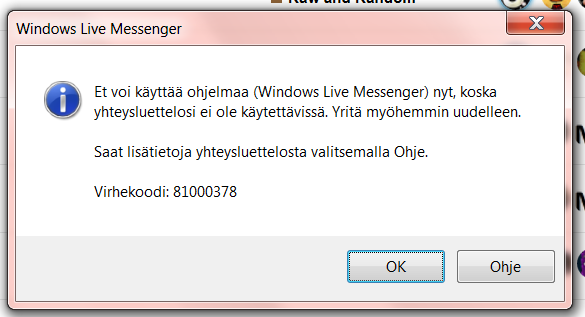 (Message translated: You can't use the program (Windows Live Messenger) now, because your contact catalogue is not in use. Try again later. )
Error code: 81000378
What has been tried so far:
Tried earlier versions all the way back to 7.5, which seems to work… partly.
Messenger version:
8.1 and 8.5
Windows version:
Windows 7