You'd think that this would have not alot of bugs, You'd be wrong.
There is too much bugs in this program, it's not even the original AOL Desktop, it's a visual source remake.
You can spam empty messages to other users and quite possibly break the server.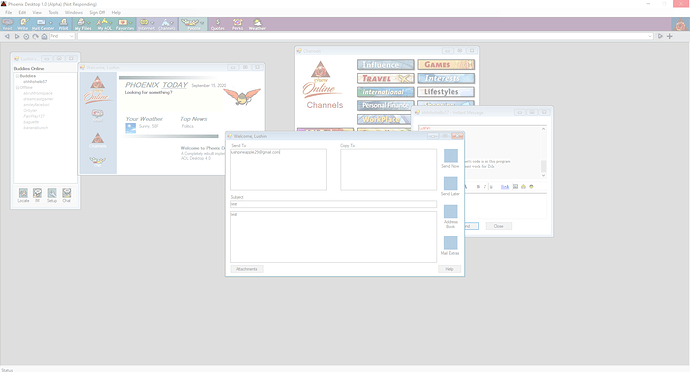 The program will crash even if you put the correct settings for your email.
You can edit the forms which makes the program VERY vulnerable.
–Pros
Nostalgia
Easy to use
Automatic Updater (pretty cool if i say)
–Cons
Not alot is finished.
Buddy Lists take long to load (probably just me)
Doesn't sign on for some users.
Alot of bugs.
Broken features. (Mailbox, My AOL, etc)
Visual Source
It isn't all bad, It's pretty identical to the original program with alot of channels, and Wildman stated you can create custom content for the channels.
Chatrooms don't work currently but they will most likely be added later.
I understand that the program just launched and it's still in alpha, don't worry.
I rate this 6.8/10