This happened, someone did hack Vidlii, to that case the logo became brown and created random messages praising current moderator and hating on Allanbuzzy (Vidlii content creator). I think to that, Vidlii has been hacked!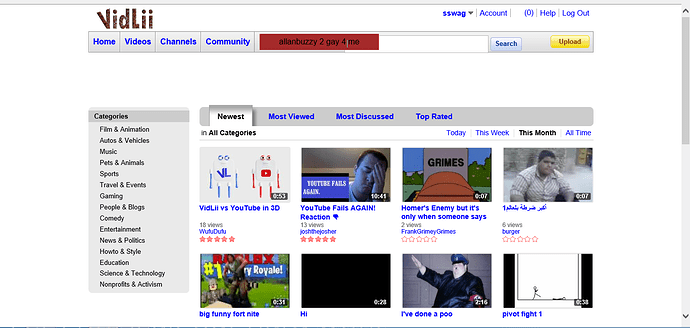 UPDATE
#1:
Message mysteriously disappeared.
UPDATE
#2:
Message is at the bottom of the footer.
UPDATE
#3:
Fattyman also forced the Numix theme onto everyone.