???


it seems that he came back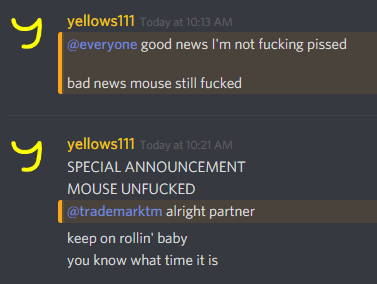 "you know what time it is"
Time to tip the scales!

Fire Emblem was really good.
loloutdated
y111 is back on the road; he was just stressed
aaaand fuck; also that was supposed to be a reply to first post, not mine
oh right fuck i'm retarded
???
messengergeek stop confusing me ree
Drink related activities? Not sure if this title is appropriate as it's not true.