FINALLY!!! This was the one that took me the most time to make, due to its many features in comparison with previous versions.
Here's the download link: Noggy Shield 4.0.plsc (333.5 KB)
Here are the main changes:
-Now you can disable real-time scans and still scan websites manually.
-Default scan engine is set to URLVoid. (But you can change it in the settings window)
-Now scans won't open a new tab in your browser AND they close themselves!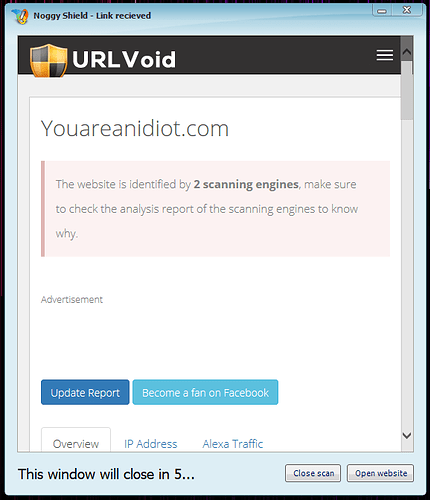 -Added exceptions: Now if know that a website is secure and you don't want NG to scan it, you can add an exception to the whitelist and problem solved! *
-Added user interface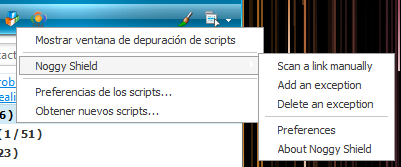 -Added event logs

Now I'd like you to explore it yourself and tell me what do you think!
I spent SO MUCH time on this, so I'd love to read your feedback in the comments, via PM or MSN Messenger!

(* note that it's obligatory put "www." but not the part after ".com")
Also you can see the source code here.
-Maigol :3