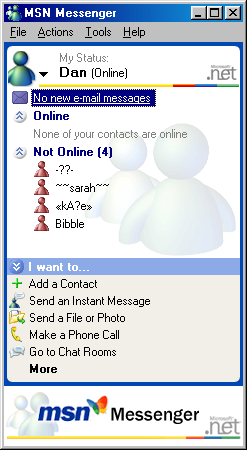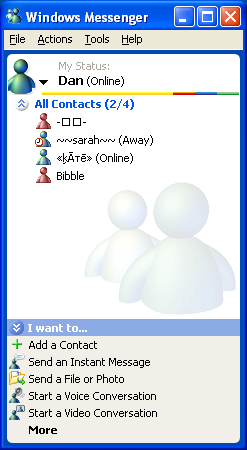 hmm both work with escargot or is only Windows Messenger?
Both of them work because they are the same. How the same, you'd ask? Well, that "MSN Messenger" in your screen shot is basically "Windows Messenger for Millennium Edition, NT 4.0, 98(SE) and probably even 95) on the other hand Windows Messenger was designed for 2000 XP and Server 2003

and work in Escargot. hmmm cool so i will install MSN Messenger 4.7
yeah i use msn messenger 4.6.0083 all the time

oh you need to patch it like msn 5.
i will use escargot auto- patcher
send the installer of your MSN
the auto pacther dosent work unfortuetly. it says its incompaitble so you will need to patch it yourself
4.6 still uses MD5 so its easy to patch
4.7.2009 also needs to be patched like msn 5 and is harder for some reason
any version before 4.7.2005 all you need to do is change a registry value
cool

thanks bro