I was messing around with Mac OS 9.2 on QEMU and I wondered if you could run MSN messenger and connect to escargot. It turns out it can but it needs some setup. You can see how you can get MacOS 9.2 up and running on QEMU here.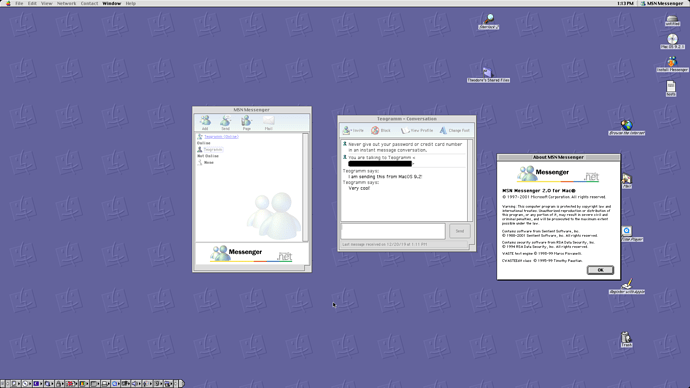 You fist have to get the Messenger installation file. You can find this at the internet archive.. You can download it on MacOS by using Classilla.

To make the application use the escargot servers you have to modify the hosts file, which is not very easy in Classic MacOS. First, open SimpleText and create a text file containing the following:
messenger.hotmail.com A 35.185.200.209
Open the TCP/IP control panel. From the menubar select Edit->User Mode. Select Advanced and press OK. On the control panel press the "Select Hosts File…" button on the top right. Browse and select the text file you just created.

Execute the installer and you are ready to go.