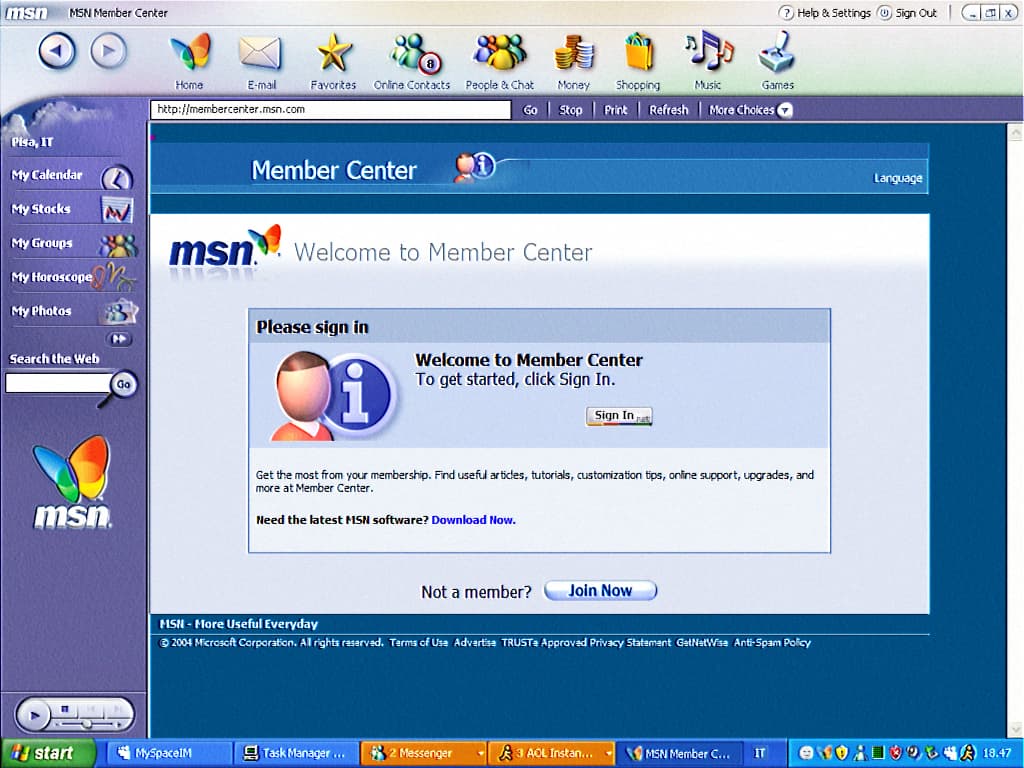 MSN Explorer works!
Hello, people of the internet and MessengerGeek users. I'm Mario and I've signed up to let you know about this fantastic discovery that is getting MSN Explorer to sign in and work!
Of course, lots of work still needs to be done and we're very far from finishing it up.
Here's what works:
My City (with current news and weather)
Authentication
Database
Member Center
Windows Messenger (buddy list and messaging)
Ads
Chat (kind of)
Here's what doesn't:
My Stocks
My Groups
Mail
Favourites (doesn't work on 6, does on 7)
Settings that require clientprofilerequest.srf
Sign up using the client
Password reset using the client
If you want to give a hand to complete this project by finding responses (such as the one for sign up), discover XML's/ ASP's for services or lend your programming knowledge that could come in handy, please contact me at Super Mario#3305 or my friend at Miles "Tails" Prower#2318. Thank you for reading this topic.