I mentioned to @tristanleboss a couple of weeks ago that it might be fun to have MSN Chat functional, as it's one of the parts of the MSN community that are accessible from (some versions of) the MSN Messenger client, and it's something a lot of people will remember from that time. Now, I also said that I didn't know if I was going to work on it, and I wasn't sure if I should clutter up the forum mentioning it since it's not a core part of MSN Messenger, but I decided to make a thread anyway, just to see if it inspires anybody.
I threw together a quick test server which seems to work fine with the MSN Chat 4.5 OCX control, with a mocked up page to put it in, based on some assets I pulled from the Wayback Machine. It's probably not an accurate recreation as the page I pulled the graphics and stuff from were from the People & Chat section, not a Chat page directly. Here's what I managed to put together: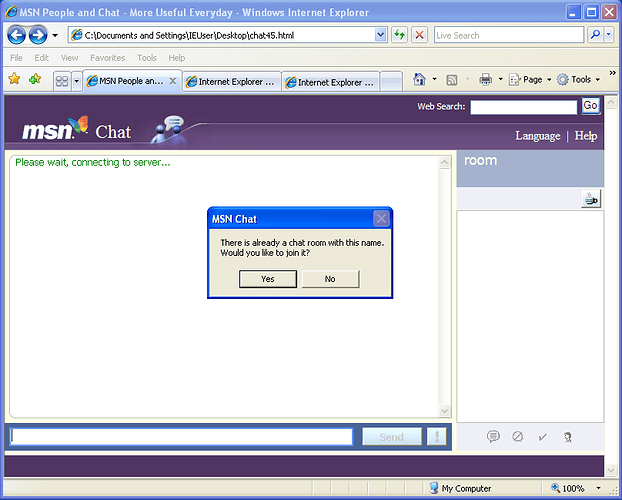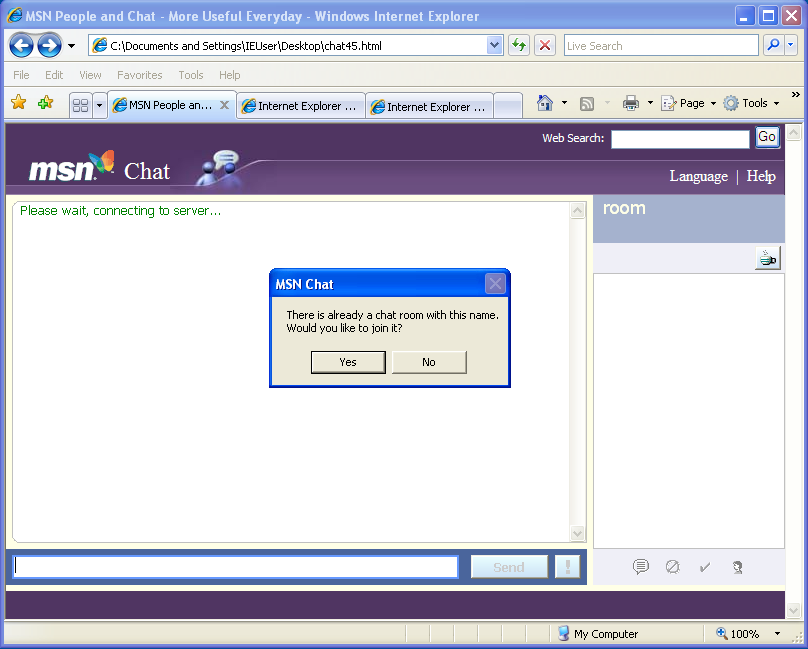 .
https://wink.messengergeek.com/uploads/default/original/1X/880d1acb6a4c20324c0c95c3f784e0d6be03f484.png
If anybody's interested in working on this, it seems to be a mixture of IRC (and specifically IRCX, Microsoft's proprietary extensions for IRC) and an auth protocol they called GateKeeper.
Documentation for the little progress I've made is here