sorry, but there is ONE version of 4.7 that i KNOW works on escargot… 4.7.0105.
4.7 dont work , i tested it BUT 4.5 works ( and 4.6 kinda of works )
w e e l it dont work for me
this is on windows 10 lol
(yeah i had to upgrade, new pc)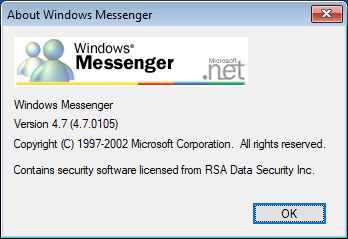 4.7.2009
yeah, escargot WON'T accept that auth system.
well i donloaded this version in ESCARGOT web page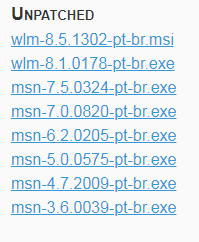 why the actual heck
would you download the escargot version
it's auth is like Tweener or something
just find 4.7.0105, known to work
(It's a MSNP4-MD5)
so you can send the setup ? i cant find this version
only know that AMSNP4S (Ashley's MSNP4 Server, yeah that same one that brought contro') includes it
Well, to use MSN 4.7.2009 you have to follow same instruction for Patching MSN 5.0 - 6.2.
To use MSN 4.7.0106(0105) or older. just patching registry.
Also this is MSN 4.7 add-ins by Microsoft: Download link
It's still working.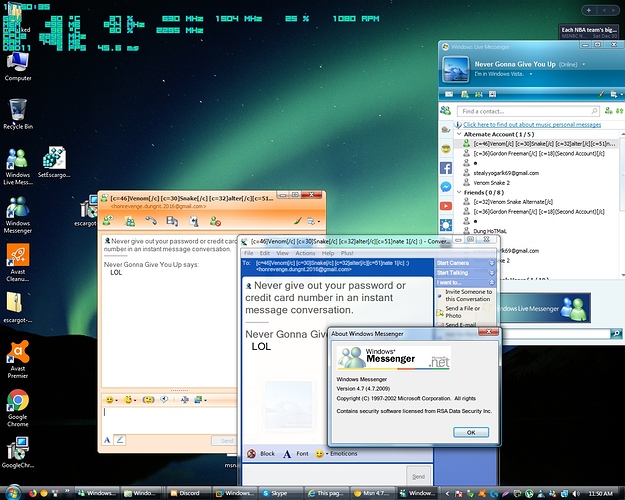 You need to patching like MSN 5.0 so it's will work.
YOU

POSTED

THIS

10

MONTHS

AFTER

THE

LAST

REPLY
STOP THIS ITS ANNOYING