(Update1: Removed "quote-button ember-view")
(Update2: Removed edit icon)
(Update3: Quote button now removed)
I decided to waste my time and disable the CSS on messengergeek via a addon. It looked awful with tons of SVG icons being HUGE and everything being clunky and whatnot. By using adblock i was able to make Discourse look like a old forum from the early 1990s.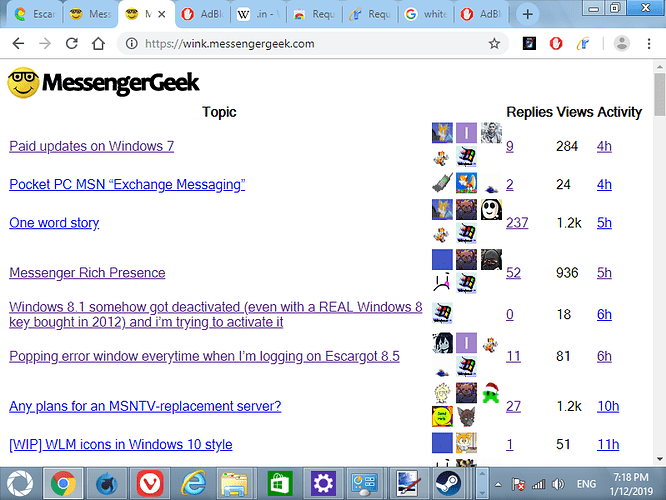 Reading posts is now simpler because of the removal of emojis (all of the MSN and Windows 10 ones), the buttons and some useless text (Post time, etc). the Text format still works.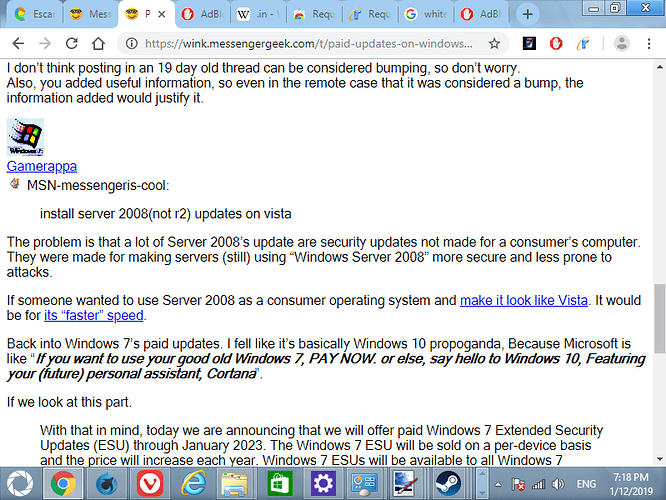 Profiles do work but they're really basic and don't have a lot of detail and breaks if the user has a dark background (me for example). Badges are no longer shown and the "Location" and "URL" parts of the profile are removed. Although they are usually written on a description so it doesn't matter.
The profile cards you see when hovering on a user longer appear due to the "hover" nature which requires CSS.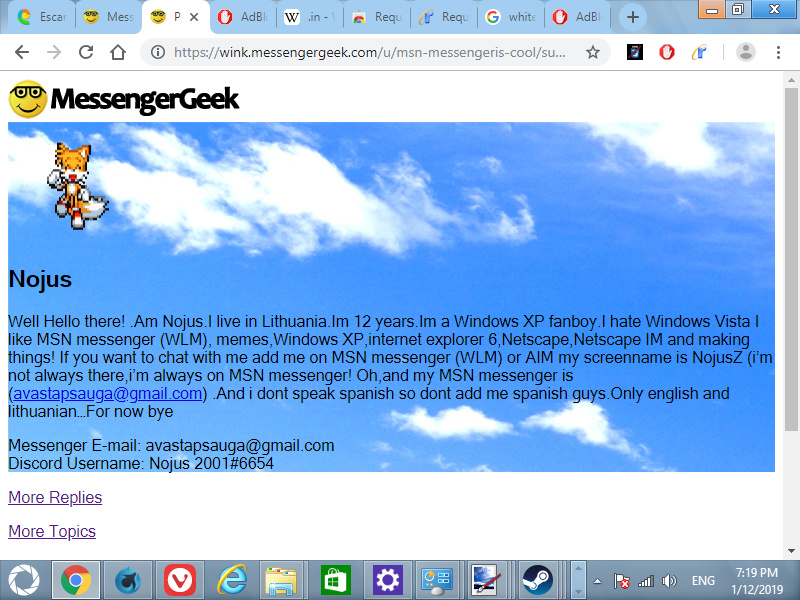 Here's my list. Copy this into Adblock Plus or Adblock. I don't know if UBLOCK works.
wink.messengergeek.com##DIV[class="topic-statuses"]
wink.messengergeek.com##LI[id="ember979"][class="select-kit single-select combobox combo-box category-drop is-below is-left-aligned has-reached-minimum bullet ember-view"]
wink.messengergeek.com##DIV[class="container"]
wink.messengergeek.com##UL[class="icons d-header-icons clearfix"]
wink.messengergeek.com##DIV[class="actions"]
wink.messengergeek.com##svg[class="fa d-icon d-icon-circle svg-icon svg-node"]
wink.messengergeek.com##DIV[class="quote-controls"]
wink.messengergeek.com##DIV[class="select-kit-body"]
wink.messengergeek.com##DIV[class="topic-footer-main-buttons"]
wink.messengergeek.com##DIV[id="topic-footer-buttons"][class="ember-view"]
wink.messengergeek.com##DIV[class="reply-area "]
wink.messengergeek.com##SECTION[class="post-menu-area clearfix"]
wink.messengergeek.com##DIV[class="post-link-arrow"]
wink.messengergeek.com##BUTTON[class="widget-button btn btn collapse-down no-text btn-icon"]
wink.messengergeek.com##A[class="reply-to-tab"]
wink.messengergeek.com##DIV[class="post-info post-date"]
wink.messengergeek.com##SPAN[class="user-title"]
wink.messengergeek.com##SECTION[class="map map-collapsed"]
wink.messengergeek.com##DIV[class="timeline-footer-controls"]
wink.messengergeek.com##SPAN[id="ember1589"][class="ember-view"]
wink.messengergeek.com##DIV[class="timeline-scrollarea"]
wink.messengergeek.com##DIV[class="selected-posts hidden"]
wink.messengergeek.com##DIV[id="share-link"][class="ember-view"]
wink.messengergeek.com##DIV[class="modal-inner-container"]
wink.messengergeek.com##DIV[id="topic-entrance"][class="hidden ember-view"]
wink.messengergeek.com##DIV[class="timeline-scrollarea-wrapper"]
wink.messengergeek.com##DIV[class="modal-close"]
wink.messengergeek.com##DIV[class="post-infos"]
wink.messengergeek.com##DIV[class="small-action-desc timegap"]
wink.messengergeek.com##IMG[class="emoji"]
wink.messengergeek.com##DIV[id="topic-progress-wrapper"][class="ember-view"]
wink.messengergeek.com##IMG[class="emoji emoji-custom"]
wink.messengergeek.com##DIV[class="card-content"]
wink.messengergeek.com##DIV[class="topic-category"]
wink.messengergeek.com##UL
wink.messengergeek.com##H1[class="username"]
wink.messengergeek.com##svg[class="fa d-icon d-icon-map-marker svg-icon svg-string"]
wink.messengergeek.com##svg[class="fa d-icon d-icon-globe svg-icon svg-string"]
wink.messengergeek.com##DD
wink.messengergeek.com##DT
wink.messengergeek.com##DIV[class="badge-icon badge-type-bronze"]
wink.messengergeek.com##DIV[class="badge-icon badge-type-silver"]
wink.messengergeek.com##DIV[class="user-archive"]
wink.messengergeek.com##svg[class="fa d-icon d-icon-chevron-down svg-icon svg-string"]
wink.messengergeek.com##DIV[class="category"]
wink.messengergeek.com##SPAN[class="relative-date date"]
wink.messengergeek.com##H3
wink.messengergeek.com##DIV[class="top-section badges-section"]
wink.messengergeek.com##svg[class="fa d-icon d-icon-quote-left svg-icon svg-string"]
wink.messengergeek.com##SPAN[class="quote-label"]