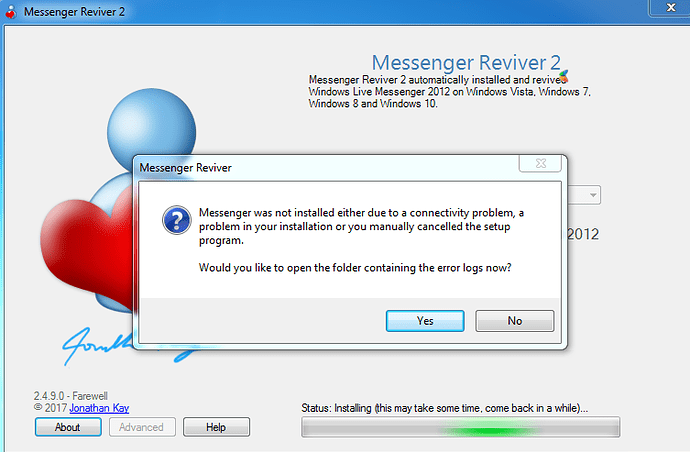 when i wanted to install on Messenger reviver 2. i got officially error message.
Messenger was not installed either due to a connectivity problem, a problem in your installation or your manually cancelled the setup program.
can anyone fix this messenger reviver 2? please solve this problem. i tired and i went to install that.
Regards