Hey guys.
Just got the login stuff for YMSG9/10 (versions of the protocol for Yahoo! Messenger 5.0-5.5) finished. And the results show.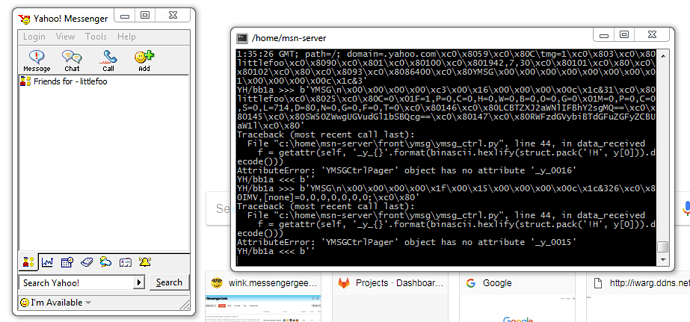 (Note: "littlefoo" is a dummy account for testing YMSG)
Despite this "groundbreaking" revolution, it is NOT FINALIZED yet. In fact, look at this screenshot: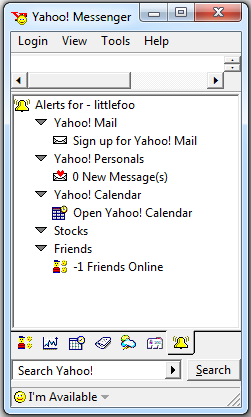 There are 0 friends on the "littlefoo" account, but Yahoo! Messenger says there are -1. This probably has something to do with the YMSG List service packet (or if its a Win32 thing let me know

) Also, if you noticed in the command line, there are some Python errors. Basically, there are Yahoo! services that I haven't implemented yet, so gotta get working on those.
After finishing up the rest of the puzzle, the YMSG9/10 code will be published on the Escargot GitLab under the "feature/ymsg" branch, and will potentially go live. See ya!