Today I've just got Mac Messenger 1.3 to work somehow with Escargot, so I can log into MSN through this client.
…but it doesn't receive messages. You can't send messages either.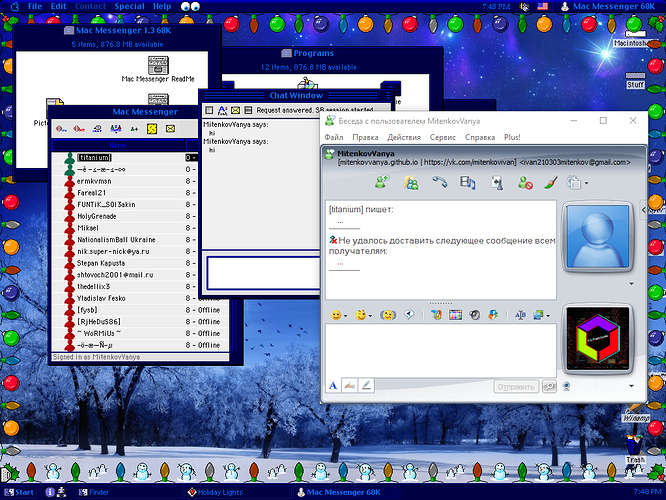 Another error is SheepShaver crashes when I close or log off the program. ¯ \ _ ( ツ ) _ / ¯
Also I tried to patch Mac Messenger 3 and 3.5.2, but login process freezes.

Patched version of Mac Messenger 1.3 (.sit file extension, you need StuffIt Expander to unpack it): Mac Messenger 1.3 68K.zip (753.6 KB)