Problem description:
If I wanna send a .exe file then i may install a live antivirus which is called Live OneCare. Ok, I install it but I always get an installing error.
Error code/error message: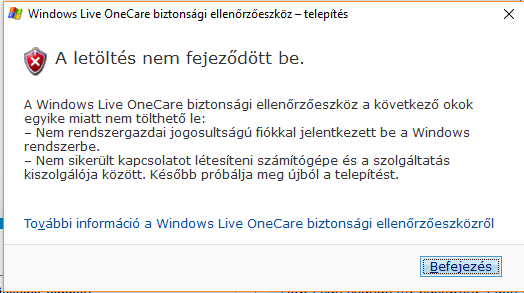 (failed to download… try run as admin… theres have a problem with internet).
What has been tried so far:
Ran msnmsgr as administrator
(Checked village internet connection but it works)
Messenger version:
WIndows Live Messenger 8.5 hungarian
Windows version:
Windows 10 1803 x64 hun oem
Any solution?