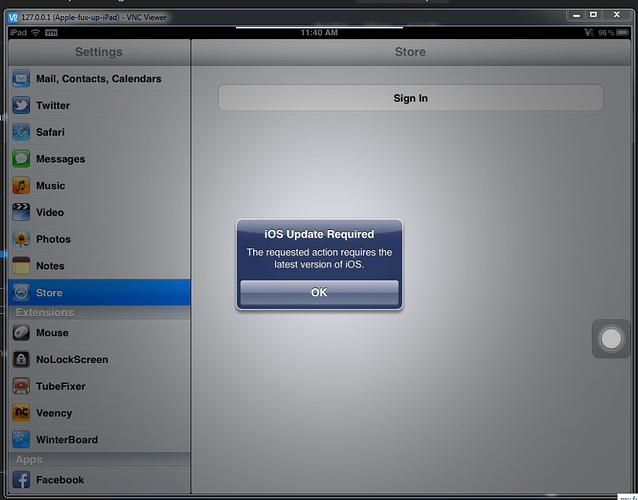 title say it all
Apple ditched old version of iOS and i'm no longer able sign in to App Store (but iCloud still work).
but is there a possible way to fix this fucking shit iOS Update Required when i tried to Sign In to App Store on iOS 5 [iPad 1]? (even VPN doesnt work either).
This iPad is also jailbreaked.
plus im looking for Proxy or some patch/editing the credentials to bypass this.