This is labelled a beta feature by Discourse, but I've turned it on so everyone can try it out. To ignore someone, you can go to their user page and hit the Ignore button: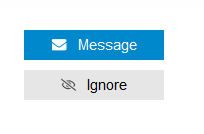 or add and remove ignored users in your Users preferences.


The ignored user's threads have their contents hidden and any replies will be collapsed/not shown.