Give out your ICQ UIN and let's talk!
Mine is 728541185
741021191
Haven't waited a day yet, just signed up

come online on web ICQ then
haha well um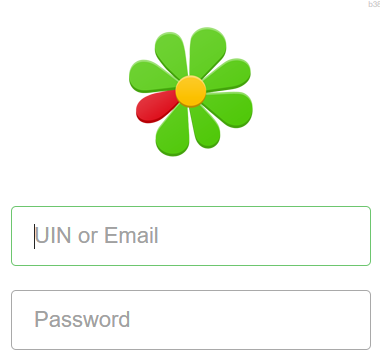 i don't know my password?
use ur phone number to sign in (yes its stupid)
add me anyway if you are online on ICQ: 740899104
740 990 770 is my ICQ number thingy. Add me if you feel like it. I've never actually used it before, hopefully it's actually a decent messaging platform. For some reason I cannot figure out how to change my status message on the ICQ web client.
it's because you can't

740907337
I'll be using either 2001b or 2002a in the meanwhile. 2003b is too prone to freezing every time it loads a banner ad in a chat window, and 6.x+ sucks.

Add me!


741012209
I would but the fact that this uin I use already from 14 years ago. It's my original uin and is used as only personal communication. If you all want my uin I can register again and use the new uin instead. (no icq uin authorization spam).
for users of versions that have packages support (such as 6.5)
Install the 5.0 emoticons?: icq:install_package?package_id=emoticons50
5.1 incase it works: icq:install_package?package_id=emoticons51
install something from the ICQ FTP (skins)
I added you all, here's my UIN: 741047266
You can't change your status message? That's too bad. I thought I saw some of my contacts there have messages beside their profiles that weren't the same as their "About Me" messages.
2nd account ICQ: 366 129 143
On Russian web sites sell icq accounts, and if you have minimum 1 rubley (рубль) you can buy icq account do not wait a day to change the password
That doesn't look like a very profitable business.
And a very sketchy one at that.