I know I said that I was tired of not being able to use it well, but I don't want to lose the application again, I want to continue using it as the first day I installed it (it worked well) I really want to find a solution. Help me!
I'm going to change the password because I think I'm entering a bad password. And I'll see if my starts. I will also log out and log back in consecutively to see if it comes in all those times, if I can start well and all the times I want to say that I no longer need help.
Anyway I leave the error of the messenger and my version of windows, and the advanced internet options that I have activated. to know which ones I have to activate and which ones I deactivate (I also leave images

)
Windows Version: 7 Ultimate
Messenger Version: Windows Live Messenger 8.1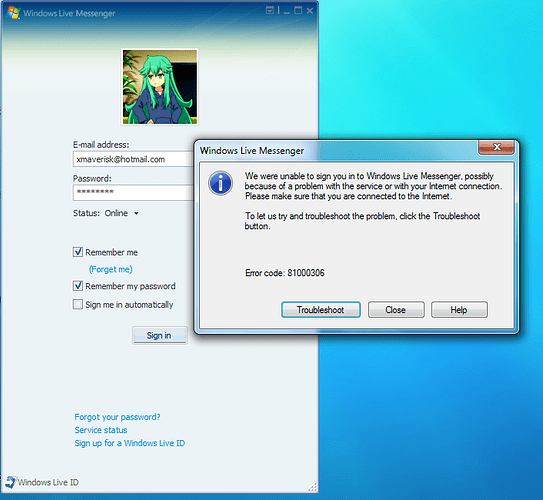 This is the error that gives me, I hope they solve me quickly
ERROR CODE
:81000306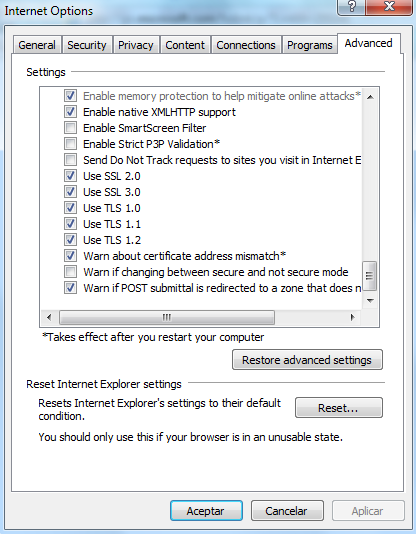 All options are activated, that's bad, which ones do I have to deactivate and which ones do I leave activated?
Please help me as quickly as possible!