Hi members of Messenger geek today I have the last talk about the project I had started a month ago but the result made me very sad try I've contacted an admin (TReKiE), but he doesn't answer me. I don't know why, but this has shattered me. I hated this project for that reason. All I asked to do was change a MSN Server to escargot server to could develop a msn butterfly, but But he didn't answer me !
I'm not working on this project to win money or fame. I'm doing this project. Love MSN
Please, if there's someone in the server, I want him to help me.
Project photos below you can open them in a new window so that you can see the picture .
if I don't get help next week, I'm going to stop the project !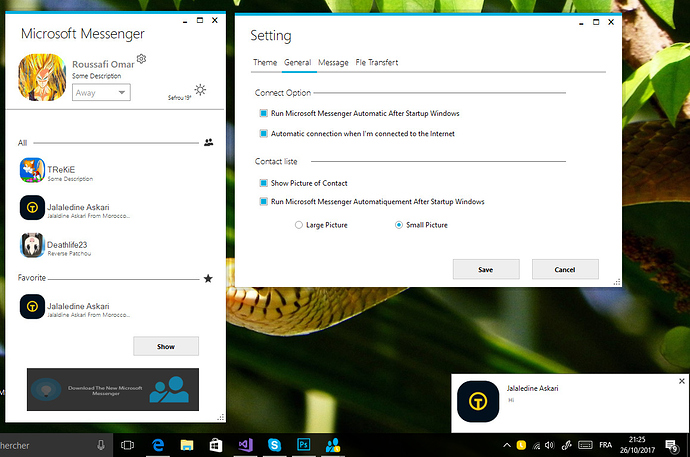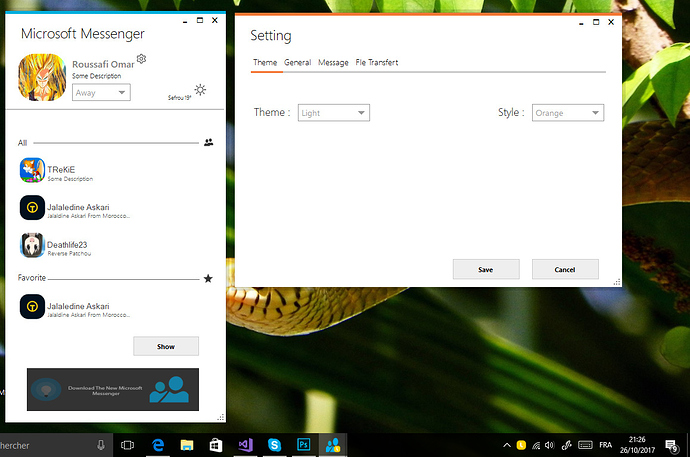 I know it's missing a lot.