Hey all, Today I will show you how to make VidLii look like the YouTube from 2010
Here's what it looks like: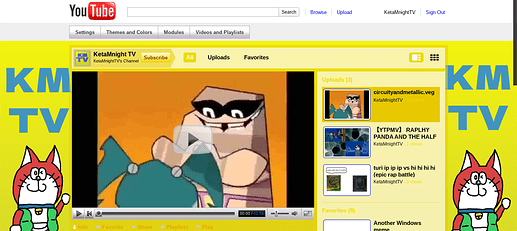 ---
To make VidLii look like the old YouTube from 2010, just follow my steps.
Click on Account on the top right corner


Now, we want the compact header, To do this, scroll all the way down and select Testlii

Now time to get the themes!
The themes you will need:
LiiTube (which has the old YouTube logo)

YouTube 2010 for VL (which has the layout similar to the one in 2010 (select the one it says "Nov 12, 2017")

2011 player

Now install all of them!
And boom! Your homepage should look like this if installed correctly: