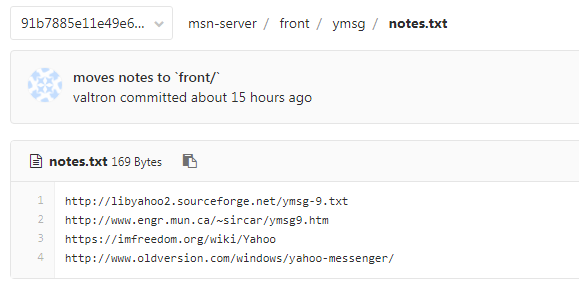 just found this on the Escargot GitLab.
Funny thing is, I was actually developing my own YMSG server a couple months ago (in which the codebase will be merged with Escargot):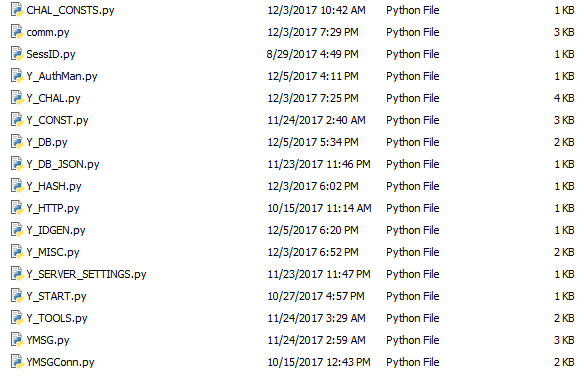 Currently mine supports YMSG9-10. But after some finishing up and polishing, the Escargot team will try to fit the rest of the pieces in this puzzle.
Editor's note: Yahoo! Messenger 9+ uses login.yahoo.com/config/pwtoken_get and login.yahoo.com/config/pwtoken_login to get tokens, crumbs (a Yahoo! specific thing, I guess), and auth cookies for accounts (actually the URLs still work from personal testing, and from further inspection, the base URL is stored in the main executable as a NUL-spaced string (a string spaced out with hex value 0x00), so good luck when you get to that.

Also, the Yahoo! Messenger audibles were stored on Yahoo! (http://l.yimg.com/pu/dl/aud/), and are unfortunately gone. And from searching around, there were links to .zip files containing all of the Audibles but are now unfortunately gone aswell. But a last resort is to someone on YouTube who uploaded all of the default Audibles (Rocky44r, https://www.youtube.com/playlist?list=PL0E700035987701DD), so contacting them to see if they have the original Flash files shouldn't be a big problem (Yeah, they're active. From looking at their "Liked Videos" playlist update date, they're pretty recent).
Editor's note #2: Yeah I know Wildman_Fujiami is making a YMSG server too. Please.
UPDATE: YMSG will now be implemented on Escargot! Read this thread for more info: Escargot and YMSG (Yahoo! Messenger)