A very happy birthday to @Balazs_V, thank you for all you do



It's actually Gus Goose who took it

Anyway, happy birthday to our great moderator @Balazs_V!
Thank you for all you guys

Feels good, I so appreciate it

Hopefully the pandemic in Hungary is in good condition I mean the restaruants are opened etc, so we can celebrate my birthday with friends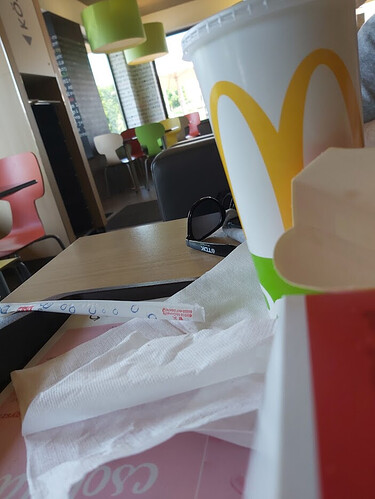 An interest thing about me. The all kind of cake is not my favourite (except chocolate

) so we always choose a good, salty food often a Hungarian traditional food

Yeah, at this moment we've chosen fast food in McDonalds.
How is the McDonald's in hungary?

Happy Birthday!
I also went to Mako in Hungary. It's a nice place

happy birthday

This topic was automatically closed after 3 days. New replies are no longer allowed.
Late answer sorry just my free time


Thank you everyone again for kind words

McDonald's in Hungary is fine. People can eat there inside and outside, you don't have to wear a mask 'til you're around your table. Same thing for other restaurants too


Hopefully the covid-19 is gonna disappear in Hungary thanks for vaccinations so life there is from time to time more free. Like McDonalds